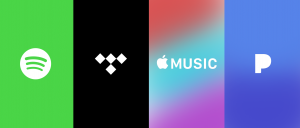 Gone are the days when people used to invest in purchasing records, cassettes or CDs to listen to their favorite artists and their latest work.
As everything moves online, music has been no exception to the rule. The need to have all your favorite music online so that it is easily accessible from any part of the world has led to the rise of a vast number of streaming platforms.
While many of the established artists and musicians already have their record labels and distributers adding their music to streaming platforms, the newer ones on the scene — or those who are waiting to break out — do not have the kind of resources to sign up with record labels or other professionals who can add their music to the popular streaming services.
In such a situation, what is the way forward? There is no straight answer to this question, but there are many different platforms that will be ready to help you in the process of getting your music on streaming platforms.
All you need to do is keep reading!
Importance of Having Your Music on Streaming Services
In the past, people produced physical CDs with their new albums and relied on the sale of these CDs but times have changed now.
How many of you actually purchase a physical CD or still have the mechanism required to play music from that CD
The answer is barely anyone.
While there are still tons of people who would be ready to pay a nominal amount for music, this payment is usually done on streaming platforms by paying for Apple Music, Spotify, Amazon Music, Google Play Music, Tidal, Pandora and so on.
The main problem arises when most of these streaming services do not take on the work done by unsigned artists, which leaves them hunting for record labels or distributors to put their music on these services.
Keeping in mind this dilemma faced by a lot of the new faces on the block, there are a bunch of digital distribution platforms that can act as royalty collection labs for musicians who are trying to make it on their own.
DIY vs Distro Companies
As an independent musician who isn't signed by any record label or distribution company, you have to find innovative means to get your music out and in front of large audiences.
The best way to do it yourself but still get a legitimate distributor on board is by opting for some of the more popular paid digital distribution platforms that allow you to put your music onto the many different streaming platforms that you may be interested in creating visibility on!
Some of these services will be discussed in greater detail in the next section.
Best Digital Music Distribution Companies
Choosing the right digital distribution company to get your music onto streaming services is an important management step for new artists who are looking to make waves in the music scene.
If you are confused about which ones will work the best for you, have a look at some of the more popular ones below!
CD Baby
The first option — and one of the best available ones — is CD Baby, which will deliver your music to over a hundred different services once you sign up with the company.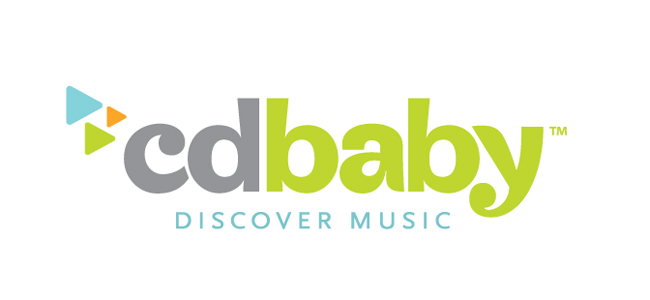 One of the oldest players in the game, CD Baby charges you when you want to upload a new song or album onto streaming services but once it is up, there are no yearly fees.
In addition to this, they will sell you music on their website and produce actual CDs for stores if you want them to.
However, you must keep in mind that the commission charged is quite high.
DistroKid
Another popular platform that will give you impressive service at a comparatively lower cost is DistroKid.


This company is relatively newer but you would be happy to know that Spotify itself has a small stake in the company, which means it is going places.
DistroKid has a yearly fee that you pay to upload an unlimited number of songs and albums. This is the biggest selling point of this platform.
In addition to that, you get paid on a monthly basis.
The analytics, however, is a little basic and lacking sophistication. This is a bit of an issue for us as we love to see how users are engaging with our music.
Amuse
If you are up for trying a new platform, Amuse should definitely be on your list.
With no fees and commissions, this company is only available through the app.

There is no desktop version and all the submissions are carried out through Dropbox links.
There aren't too many exciting features that the company offers right now, but if you stick around and watch it grow, you may be in a for a great ride.
However, you must remember that if their investors pull out, the company will be done in a day.
Spotify
Spotify attempted to enter this space by launching a separate "Spotify for Artists" feature that allowed you to set up your own artist profile, manage it, upload music and keep a track of the engagement.


While it is recommended that all artists sign up for this service and claim their profile, the uploading option has now been removed.
This means that you will not be able to add your music to the platform using this feature anymore.
However, you can use one of the other popular services mentioned above and link it to your Spotify artist profile.
---
If you are a musician who has some amount of ambition and wants his or her music to be heard across the world, there is no way you can avoid streaming services.
Instead of delaying the process, you can try to opt for one of the major digital distribution platforms mentioned above.
In turn, these platforms will help you in the process of getting your music out to the world so that you can get all the recognition and fame that comes with being a fantastic artist.
So what are you waiting for? Pick the right one for yourself and get started!
Was this post helpful?
Let us know if you liked the post. That's the only way we can improve.