In this day and age, it is not very difficult to create great music, provided you have the right home studio equipment for it and the best daw to increase your workflow.
With the choice of DAWs (digital audio workstations) we have today, it is really easy for anyone starting out in the business.
So when people ask what DAW is the best, the answer is usually, "What DAW works for one might not work for the other."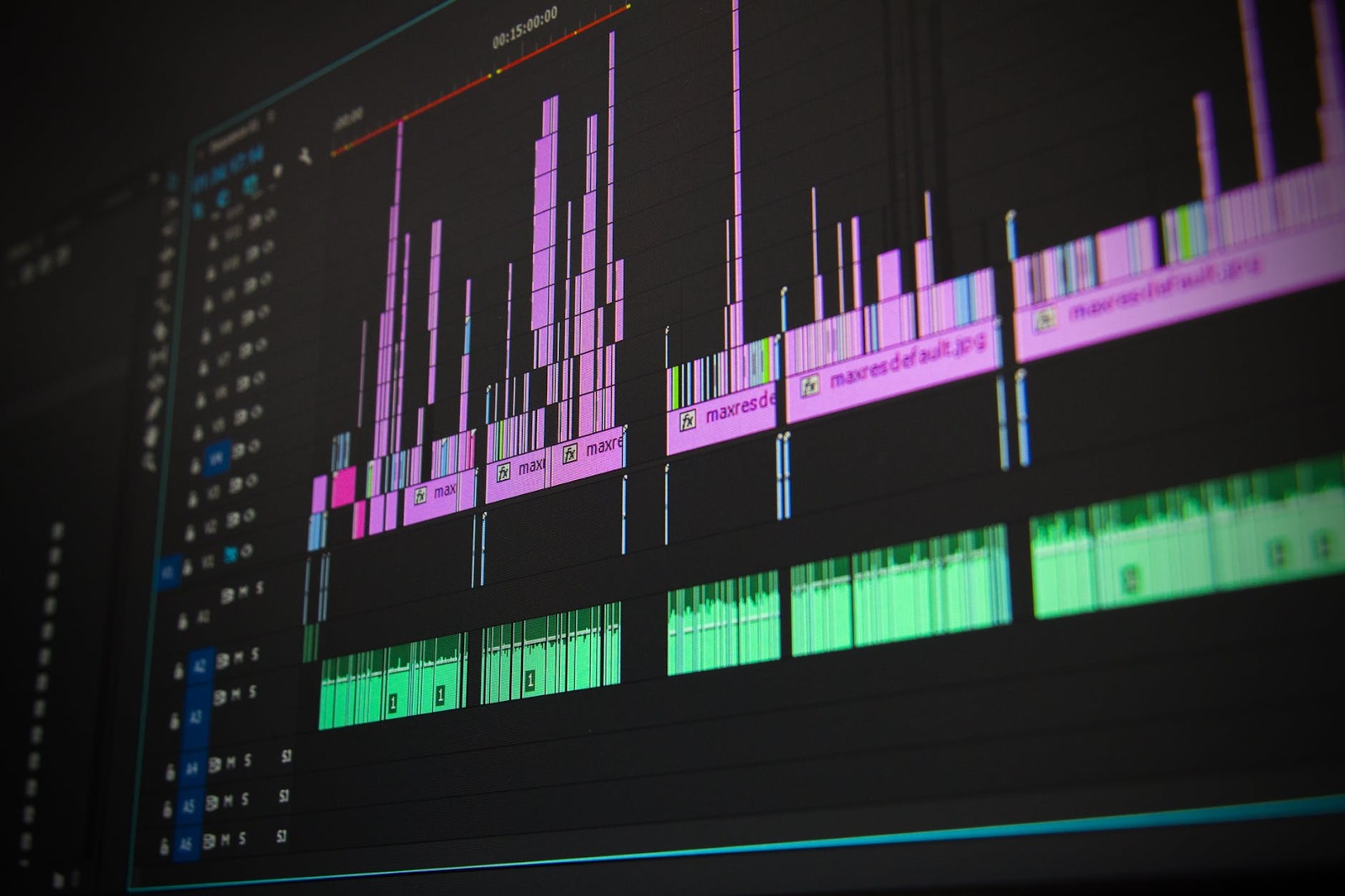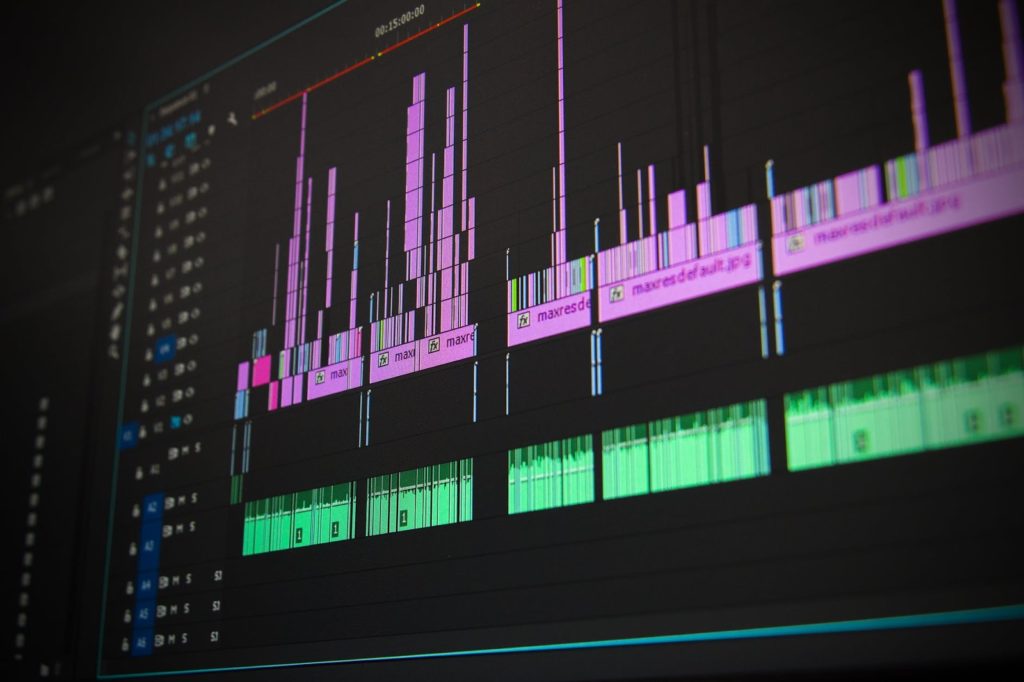 A DAW's function is to write, record, edit, mix audio, and you will get that with each one of them. But every DAW will have its unique attractive features, some more than the others, and hence it is important for you to know what you are looking for.
Are you simply going to use software instruments or are you going to be creating music with live elements? Be sure that you would be working with a DAW in either case.
But relax, there is a DAW out there for you, because you will know when you have found it. You may already have gone through a pile of reviews and were probably overwhelmed by the choice of DAWs available.
In the following guide, we will present an overview of some of the best free DAWs and the best paid DAWs and their main features, and let you decide for yourself if it works for your production workflow.
---
The 10 Best Paid DAWs for Music Production
There is a wide range of options when it comes to paid DAWs and some of these have made a reputation for themselves in the past few years. This is because almost all of them are capable of producing professional-quality music and are constantly updated as per industry standards.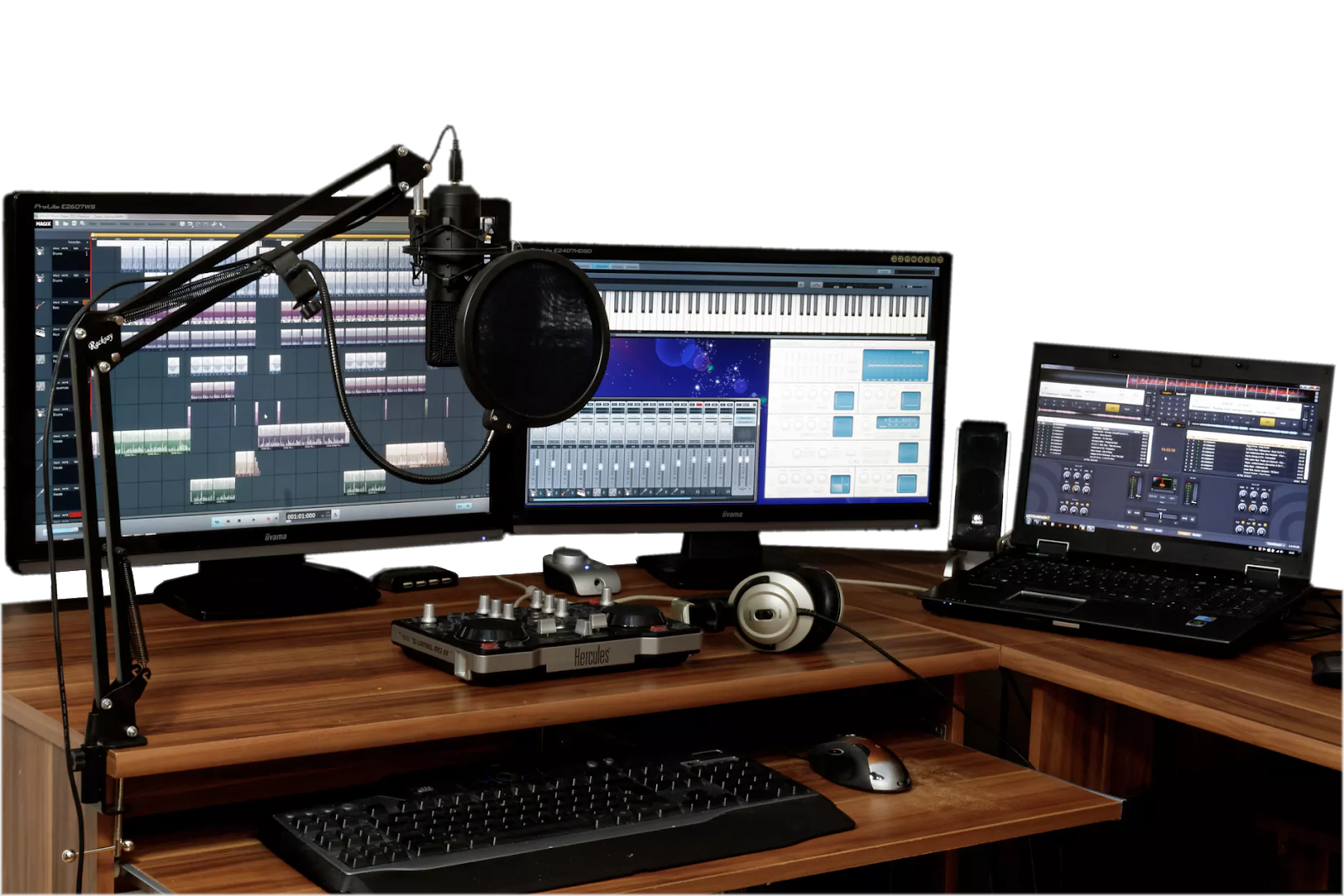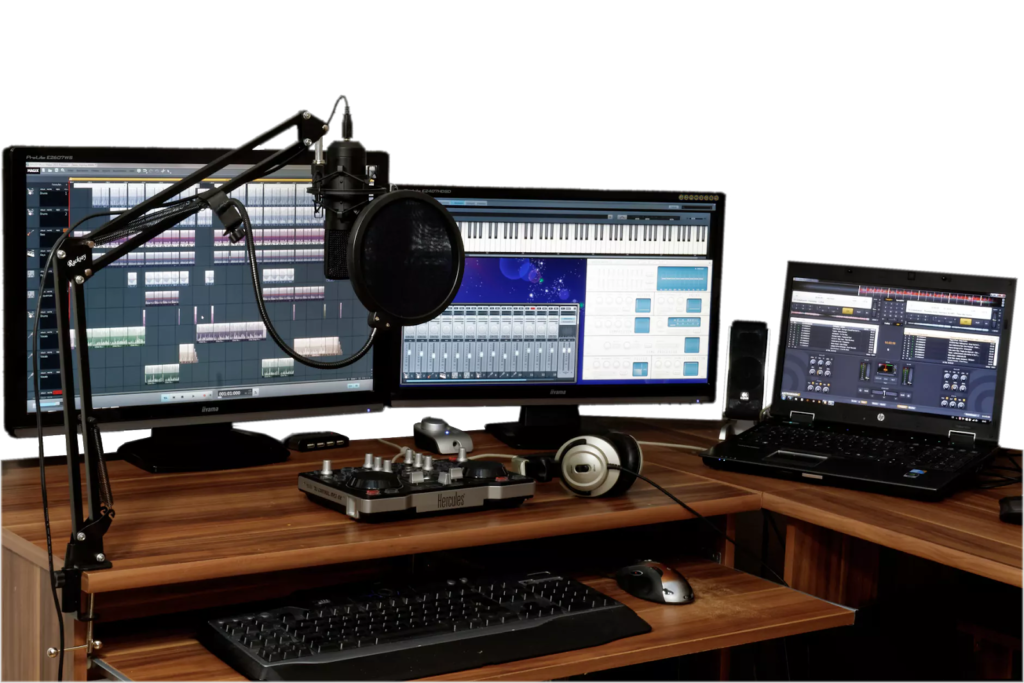 But when it comes to software, the operating system can sometimes make a difference. Some DAWs have never wavered from the path and have stayed exclusive with one type of OS, while others are available across platforms. You'll need to think about what you're planning on using as your music production computer.
So, your point of consideration would fall into these categories:
Windows-only DAWs
Mac-only DAWs
Cross-platform DAWs
10 Best DAWs of 2021:
Ableton Live
FL Studio
PreSonus Studio One 4
MOTU Digital Performer
Apple Logic Pro X
Avid Pro Tools
Cakewalk SONAR
Propellerhead Reason
Steinberg Cubase
Cockos Reaper
So without much further ado, let us start with some of the best DAWs on the market, in no particular order:
---
Ableton Live
Ableton Live is on the more expensive side but is considered one of the best DAWs for live performance and recording and creating music.
The simple interface will pleasantly surprise you and take you a little to get used to, but you'll be impressed with the array of options it presents.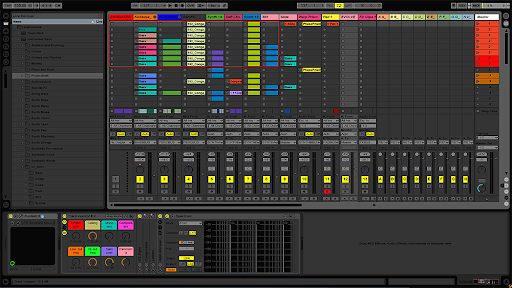 The controls are very straightforward, the software can handle VTS instruments and has everything that other DAWs offer, such as built-in instruments, sound effects and so on.
Features
---
FL Studio
This has been around for the last 20 years and boasts of a complete package that will allow you to edit, mix, master, compose and arrange to create the track of your dreams.
It is also one of the DAWs which you will see mentioned the most in music forums, and has come to be known as somewhat of a "production powerhouse".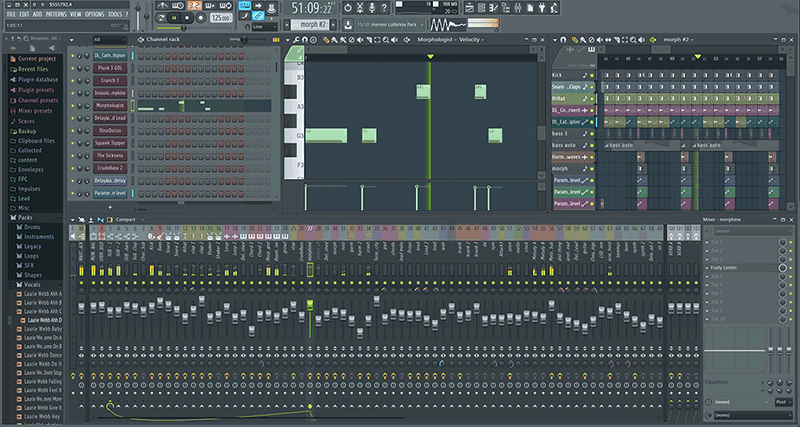 Now also available on the Play Store and the App Store, you can also download a trial version that lets you experience it with a few limitations.
Features
---
PreSonus Studio One 4
Studio One 4 by Presonus claims to be customer curated and offers over 70 new features in this offering. This is one of the most affordable software when compared with its contemporaries and has a loop library which has a great selection of music across genres.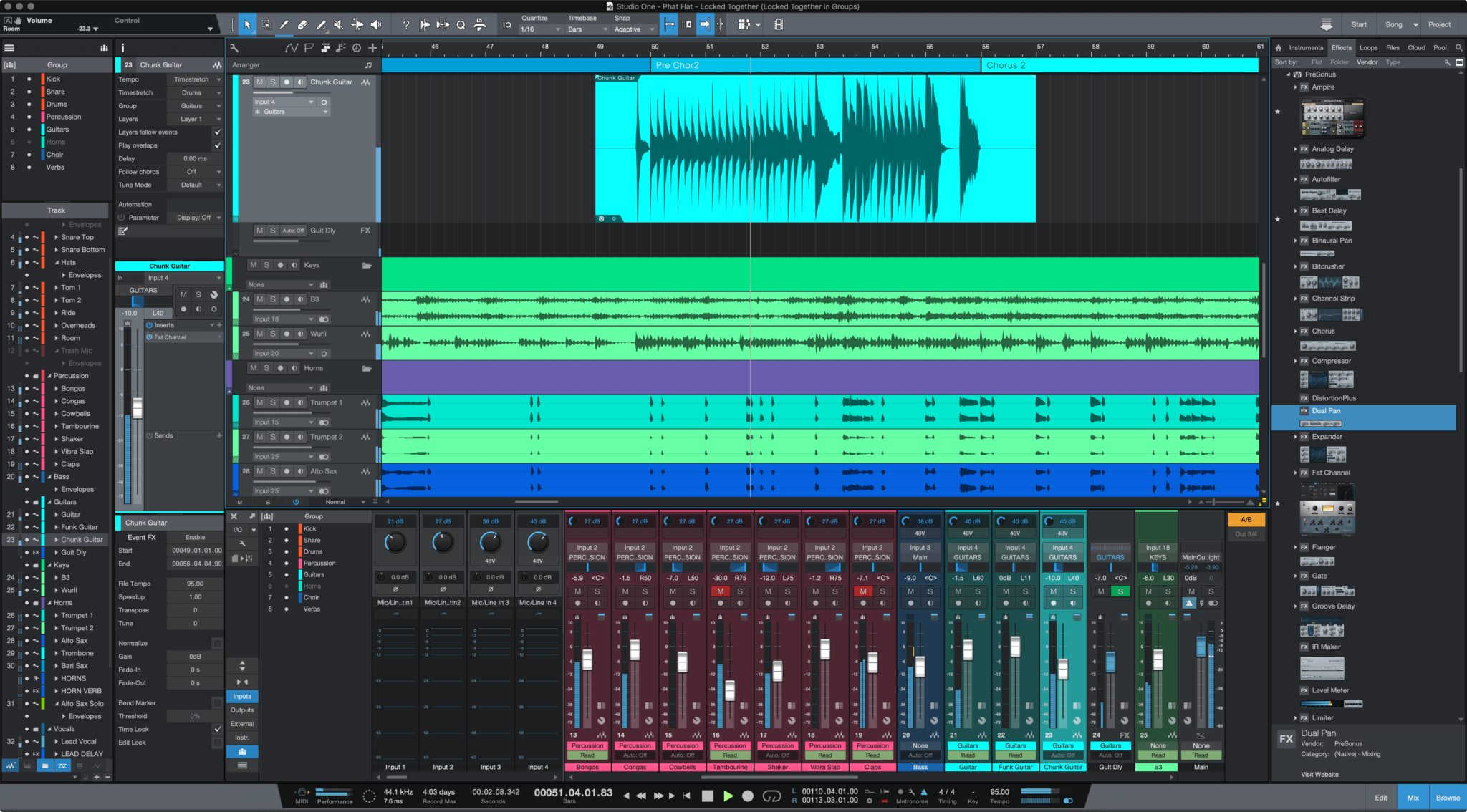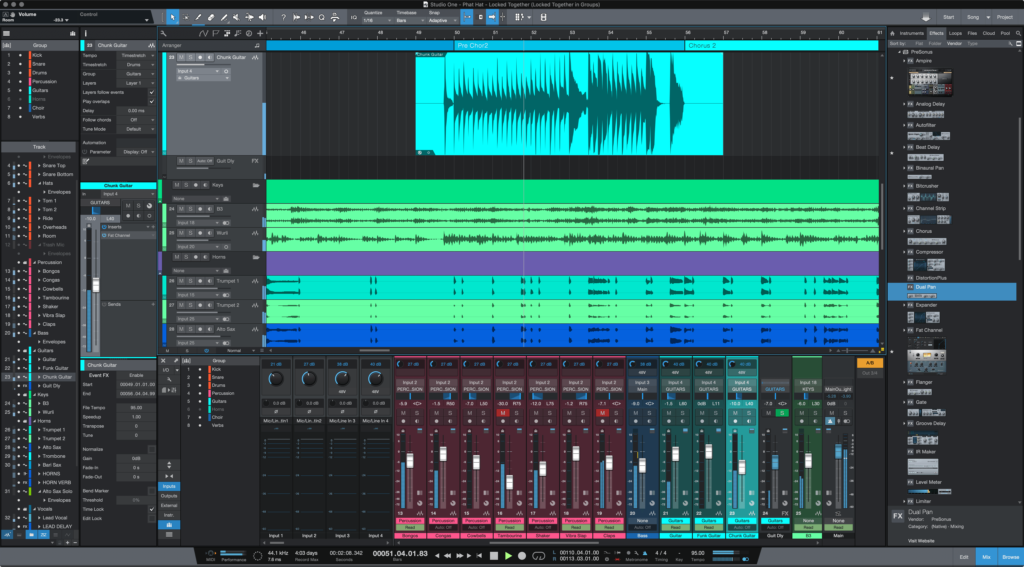 Studio One 4 offers a great number of presets that will save you a lot of time and eliminate the need to download extra plugins. It also has an audio batch conversion feature that you can use to convert files and add effects to at the same time.
Features
PreSonus Multitrack Recording Software (Studio One 4 Artist/Boxed)
Intuitive single-window work environment with quick and easy drag-and-drop functionality and...
Unlimited audio and instrument tracks, advanced automation features, virtual instruments, Buses, and...
Pristine sound quality with Native 32-bit floating point resolution and support for up to 384 kHz...
---
MOTU Digital Performer
One of the oldest DAWs in existence, MOTU has been around for nearly 3 decades when MIDI was still a new concept.
Now in its 10th version, MOTU only became available to Windows users in 2012 and became 64-bit compatible.
MOTU's evolution has been fascinating, and the latest version is capable of MIDI, mastering, mixing, arranging, recording, editing and much more.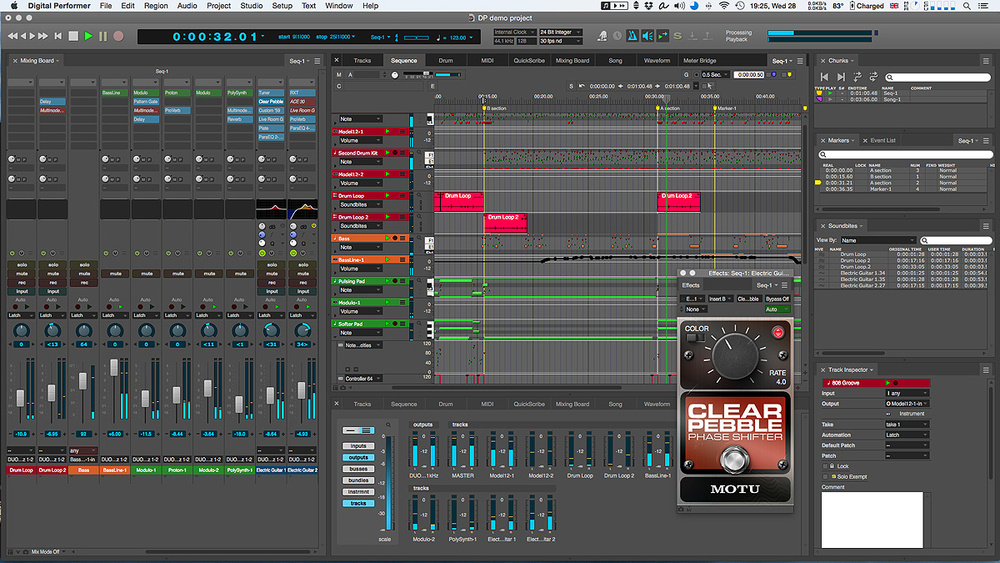 The DAW has been known in the film circles for long because of its comprehensive features, such as a 5GB instrument library.
Features
---
Apple Logic Pro X
Logic was bought over by Apple in 2002 and is one of the most popular DAWs in existence. Known for its simple, yet intuitive design like all things Apple, using this will come easily to you.
This is a Mac-only product, which means it cannot be used on a Windows machine.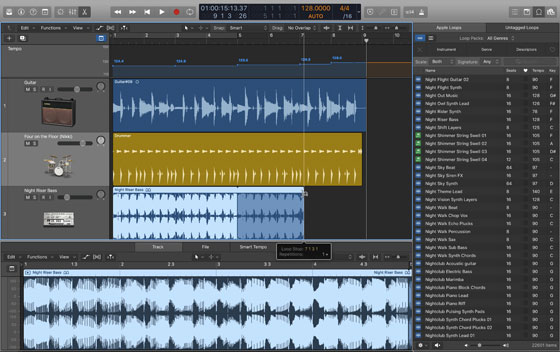 The software offers more than 50GB of content that includes thousands of plugins, effects, instruments and much more, making it a complete, cost-effective package.
Features
---
Avid Pro Tools
Avid Pro can almost be called the industry standard when it comes to music recording. This has been one of the major DAWs that is used by professionals that have the industry experience for post-production.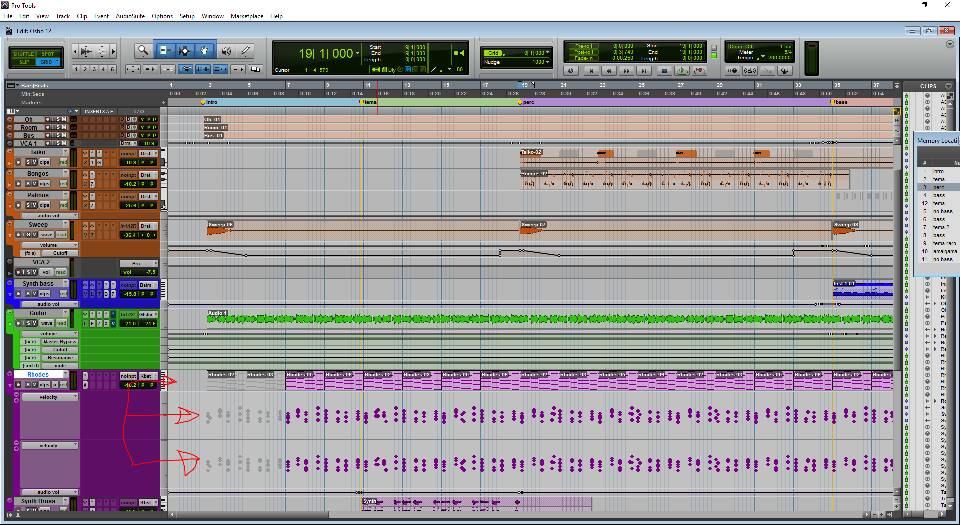 Avid Pro works with Avid Link, a free platform for anyone who is looking to collaborate to promote their work, get discovered and to show off their creative side.
Features
Avid 99356588400 Pro Tools with 12-Month Support
Now more ways to easily access the audio industry's most trusted tool
Experience more power, performance, and versatility with the redesigned Avid Audio Engine and 64-bit...
Create great-sounding professional mixes and experience extended headroom with the AAX plug-in...
---
Cakewalk SONAR
Cakewalk SONAR claims to be the most experienced music production package with 25 years of experience and lets you compose, record, edit, mix, master and even share.
The DAW has all the instruments you'll need to build your production from scratch, regardless of your standing in the industry, whether you are a producer, a songwriter or a composer.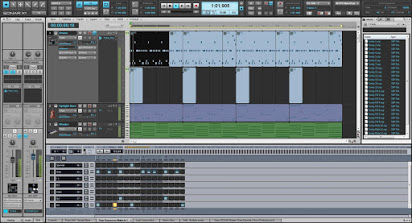 SONAR offers integrated tools for a superior workflow with the help of in-built features and offers the latest technology such as VST3 support, a 64-bit mix engine, resampling, and ARA support.
Features
Cakewalk SONAR X1 Producer
Unlimited Audio tracks AudioSnap: Multitrack audio manipulation
Correct timing of performances, quantize your audio and even convert audio to MIDI
V-Vocal: From subtle pitch correction of problem vocals to generating modern vocal effects, V-Vocal...
---
Propellerhead Reason
Reason claims to have everything that you will ever need to create music. It features a bundle of instruments, and if you are into hip-hop or electronic music, you can think of this as an all-in-one solution.
The feature-rich DAW has been popular for its features, and the new versions have just added to the already versatile interface.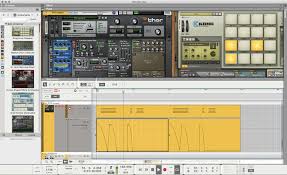 From the layout to the browser, to the drag-and-drop functionality, and the mix-all-you want capabilities, Reason will literally keep you in your seat for hours!
Features
---
Steinberg Cubase
Cubase is another DAW that has been in existence since the late 1980s. This used to be a MIDI-only platform which has also been dealing with audio for the last two decades now, so Cubase has had a loyal following since long and still enjoys it.
Its developers popularized the Virtual Studio Technology which is now standard for most DAWs.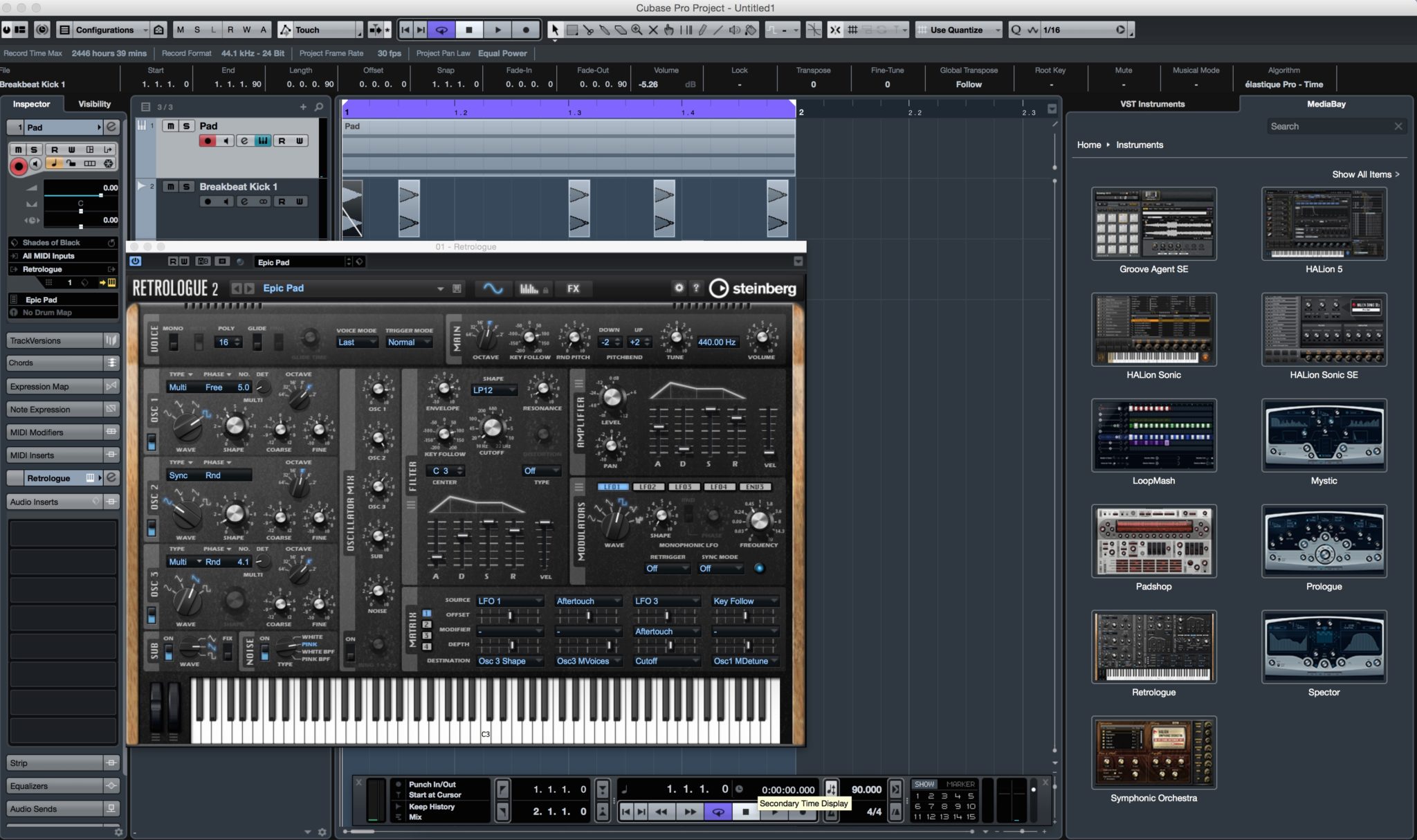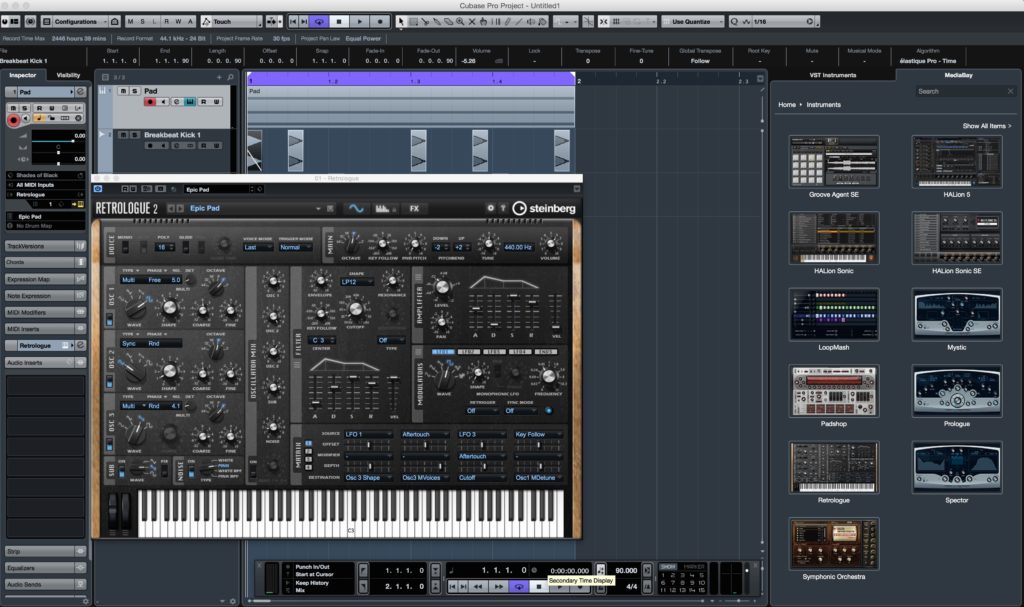 In its latest version, Cubase has retained all of its nimbleness. They are also the developers for Nuendo, intended for post-production.
Features
Steinberg Cubase Pro 9 Recording Software, Professional
Award-winning 32-bit floating-point Steinberg audio engine with up to 192 kHz, 5.1 surround,...
Unlimited audio, instrument and MIDI tracks and up to 256 physical inputs and outputs.Full Control...
MixConsole for pro mixing desk experience and integrated high-end channel strip, VCA faders,...
---
Cockos Reaper
Reaper has been around for more than a decade and has come a long way since then.
Short for Rapid Environment for Audio Prototyping and Efficient Recording, Reaper lets you change every aspect of the interface, such as macros, menus, and toolbars for complete control of your working environment.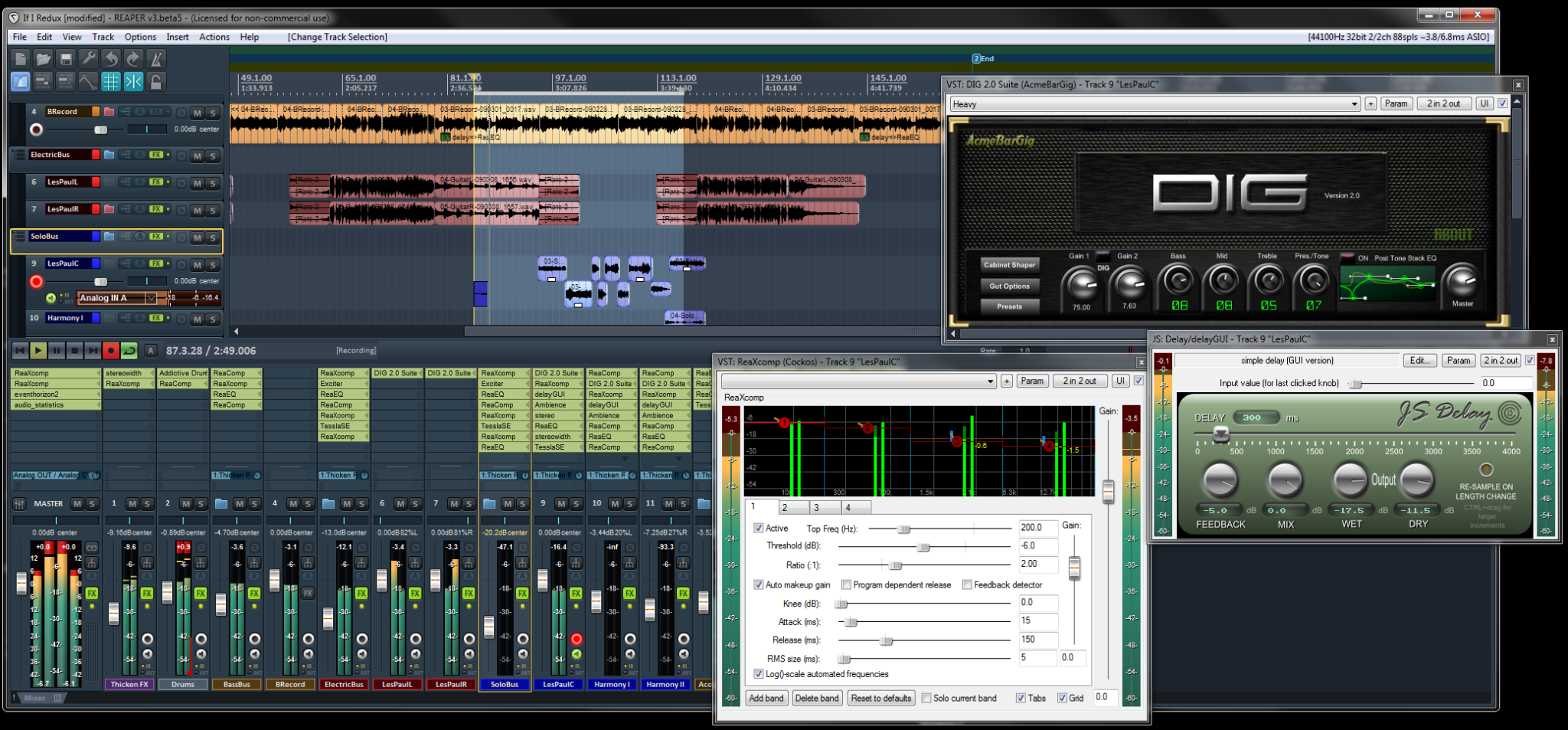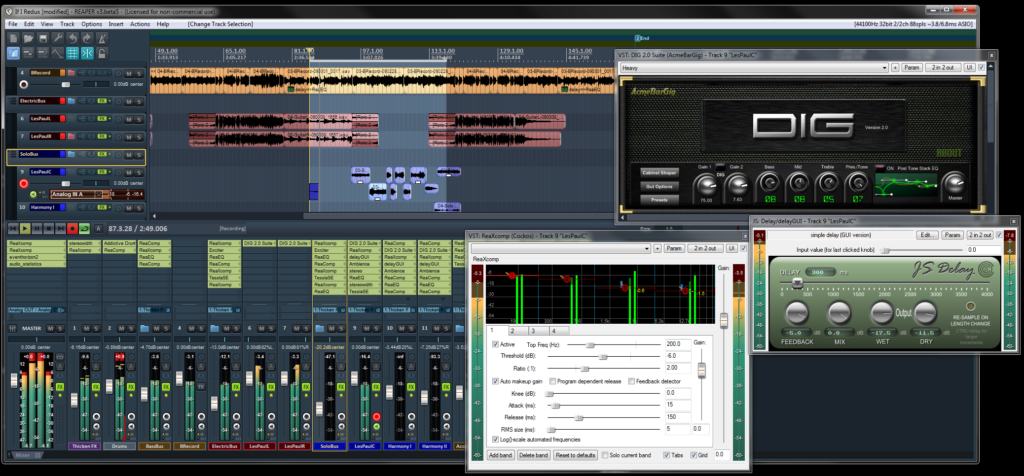 Reaper is available for both Windows PCs and Macs, with plans to release a working Linux version soon. The beauty of this program (and the reason for its immense popularity) is that it takes a tiny amount of space on your HDD (less than 70MB!), and can be run from a portable drive. Great for portability!
Features
---
Are Paid DAWs Better Than Free DAWs?
If you are just starting out in the field, it is never a bad idea to give free DAWs a try. Check out the best paid DAWs once you know you want to pursue an interest in music production.
Naturally, this will save you hundreds on a paid-for, premium DAW. If you are just starting out with small projects, it doesn't hurt to start on with a free DAW. Some of them, like Audacity, have found their way in the hearts of casual users and producers alike for their simplicity and versatility.
The free, open-source tool, distributed under the GNU General Public License (GPL) offers many powerful features, and versions are available for both Macs and PCs. It has easy-to-understand controls, an easy interface and lets you record several sources simultaneously.
Overall, it is a great tool to try your hands on when you are in the learning phase since the bigger brothers are more complex to understand and can take time to get a handle on.
As versatile and efficient as they are, do not expect a masterpiece out of a free DAW while you learn your craft. The free DAWs are limited in their operations, and some of them have the capability of freezing your computer and ultimately triggering a forced shutdown, resulting in loss of data and work hours.
Good things come with a price and paid DAWs offer results in the form of stability and important updates.
Let's quickly see a few drawbacks of using free DAWs:
What Is the Best Free Daw for 2021?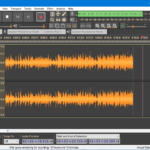 Free DAWs are a great way to get your feet wet in music production, podcasting, film scoring, or audio engineering on a budget. The following 7 free DAWs are ranked from most popular to least.
1) Audacity
2) Pro Tools First
3) Caustic
4) GarageBand
5) Reaper (Free to try)
6) Cakewalk (Windows only)
7) Ardour
---
The Final Word on the Best Free DAWs and Paid DAWs
Hopefully, by the end of the article, I would have managed to enlighten you a bit and not confuse you. Learning to work on a DAW can be quite exhausting, but it does not end there; there are still tons of things to learn before you start professional sounding music.
Remember this, do not go by the popularity of a particular DAW; if it is not fulfilling your requirements or leaving you frustrated, you may need to explore more.
Was this post helpful?
Let us know if you liked the post. That's the only way we can improve.