If you are even vaguely acquainted with music production or know a little bit about how a track is laid, you may have heard of a term called 'sampler'.
Musicians and composers, especially those who embrace modern technology to create music, swear by samplers.
A sampler allows a composer to experiment with the sound and create a truly unique tonality out of even the sound of a siren on the road. But what is a sampler and how does it do what it does?
The following article attempts to clarify:
What Is a Sampler?
A sampler, as you may already know, is a type of digital instrument that uses samples of sound recordings from real instruments to compose music or lay down a track.
The samples can also be excerpts from already recorded songs or even ambient noise, like the sound of the traffic, that you may hear otherwise.
The sample can be recorded by the user and then played back on the sampler through:
A specialized program
A MIDI keyboard
A sequencer
Another instrument or device that could trigger sounds (like electric drums or a synthesizer)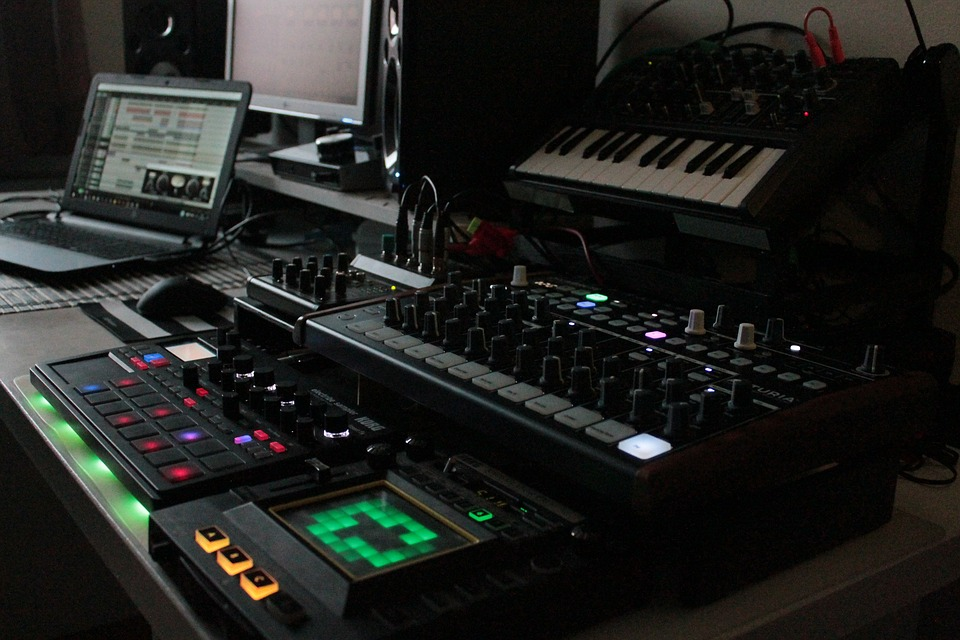 The sampler can be used to perform or compose music, and the beauty of this digital instrument is that the sounds can be accessed and played within seconds. In fact, say you have recorded a sample of a song. You can not only access the sample within seconds, but you can also shift the pitch and produce your own enhanced version of the sound. It is an especially important device for creating electronic music.
Samplers offer a few different features that allow you to modify the sound. These include:
Filters
Effects units
Low-frequency oscillation
Samplers can have multitimbrality functions, which means they can playback multiple sounds simultaneously. They can also be polyphonic, which means the device can play more than one note at once.
Difference Between Hardware vs Software Samplers
Before the modern computer-driven samplers that we know today, musicians often used tape replay keyboards which were responsible for storing the recording on analog tape. As of now, the main varieties of samplers in the market are of the hardware and software variety. The following section will describe both:
Standalone Samplers
Standalone samplers are of the hardware variety. It is typically controlled by an external MIDI controller or a music keyboard that is attached externally. The MIDI controller or the keyboard acts as a trigger and each note or button pressed sends the sampler a message to access a particular sample. There may be multiple samples arranged across the keyboard and there is a note or group of notes that are assigned to each sample.
The pitch in the samples can be shifted with the help of keyboard tracking. The shift is only in appropriate amounts, not necessarily drastic. The shifts are in semitones and tones. The group of notes to which a sample is assigned is referred to as the key zone and a bunch of zones together form a keymap.
A standalone sampler is good for:
Playing music live or for a performance
Cross-checking if the software plug-in has laid the track correctly
Carry out last-minute changes and corrections without launching a DAW (digital audio workstation)
---
Best 5 Hardware Samplers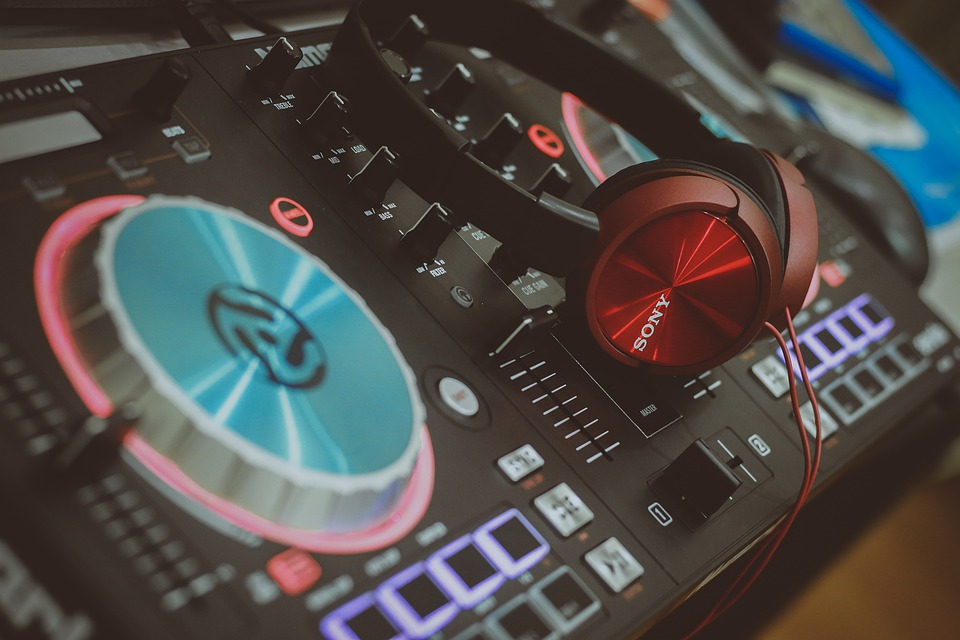 ---
Best Akai MPC Samplers for 2021
Akai MPC samplers are the industry standard for music production. They have an incredibly long history with a solid product line. You won't regret picking one of these up to boost your creativity.
---
Portable and Battery Powered Samplers
From the section above it may seem like software synths and samplers seem like a better and more convenient option to use. The hardware sampler market had indeed taken a hit until a few years ago because plugins like VST were fast becoming the more sought after way of making music or playing with sound. However, in the last few years, there has been a realization among musicians and composers that the hardware sampler offers some great advantages as well.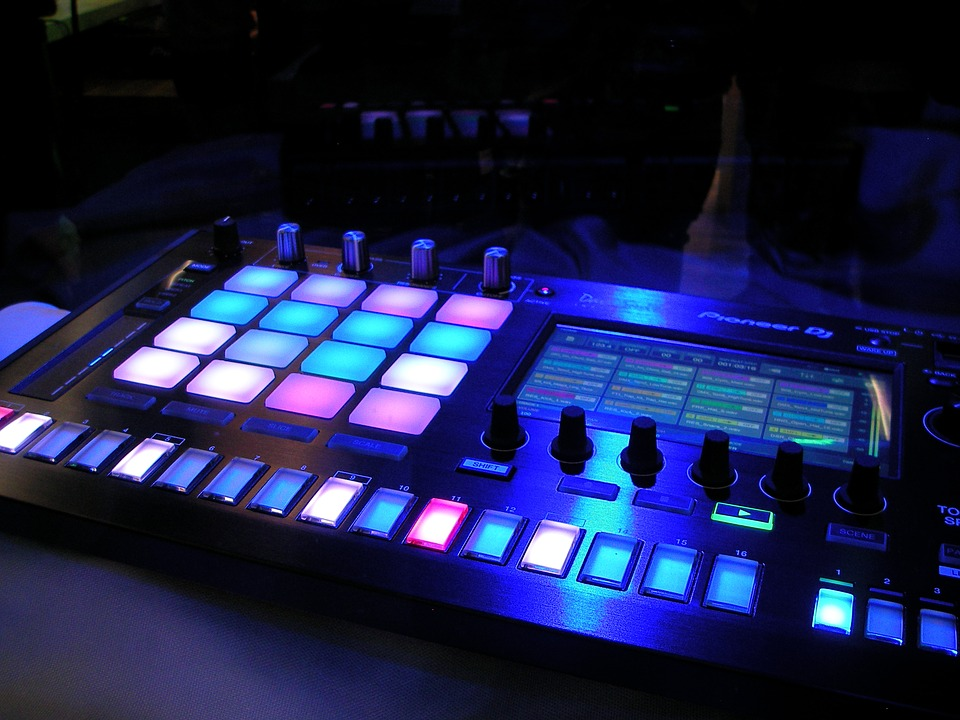 This investment in hardware samplers has also meant that manufacturers have realized the importance of making these samplers easier to use and access. Portable and battery-powered samplers have become the need of the hour.
Today, there are samplers that do not even require a connection to a computer in order to create music. There are pocket-sized modules as well as larger production platforms that are harder to carry around.
A portable sampler is one that has an immense battery life and does not require plugging in. It should also be light enough for you to carry to performances and rehearsals.
5+ Best Portable Samplers
Having a portable sampler in your arsenal is an essential piece of studio gear in our opinion.
Being able to 'jot' down an idea quickly or come up with new sample-based rhythms can really increase your inspiration and widen the kind of music you make.
We've listed our favorite portable samplers below:
Roland SP-404A Rhythmic Effects Linear Wave Sampler
Sample anytime, anywhere with the built-in mic and battery power
Can be triggered from the 16-step sequencer in the TR-8 Rhythm Performer (TR-8 system version 1.50...
AIRA black-and-green color scheme to match existing AIRA hardware
Roland SP-404SX Linear Wave Sampler with DSP Effects
Sample anytime, anywhere with the built-in mic and battery power
29 DSP effects, including filter, delay, unique voice effects, subsonic, and looper
3 control knobs, 12 trigger pads, and Sub Pad for rapid repeat triggering
Elektron Octatrack DPS1 Sampler MKII
Crisp OLED screen providing optimal feedback in dimly lit environmentsTime Stretching
Ultra durable back-lit buttons. Rated for 50 million presses
Contactless silky smooth performance crossfader
Virtual Studio Technology
Virtual Studio Technology (VST) is a software interface that is able to integrate software synthesizers and other digital effects in DAWs. VST is a sort of audio plug-in which uses digital signal processing to replicate what a traditional sampler does but in a software interface.
As has been described above, you need to launch a DAW to work with VST plug-ins. There are a few different types of plugins but they are typically software that replicates the sound of instruments (VSTi) or sound effects (VSTfx).
The main difference between a standalone sampler and a VST plugin is that the latter works more or less without needing any hardware. Everything is taking place digitally or in a software simulation.
The simulations can replicate how the hardware equipment, like a synthesizer or a sampler, look as well as how they sound.
This helps musicians create music virtually in cases where it is too difficult to carry the actual instrument around.
VST instruments also rely on MIDI technology for their output.
If you're curious about learning more about VST plugins, check out our huge guide here:
VST Plugins Guide: The Best VST Effects and Instruments
Find and learn about the best VST instruments and effects plugins available. Read our thorough guide to find the best free and paid AU and VST plugins.
Final Thoughts
Samplers have taken music production up to a whole other level of sophistication and efficiency. Whether you use the hardware version or a software version, samplers allow you to integrate everyday sounds in your music, play around with the audio and create a truly unique sound through experimentations and modification of a simple sample. Though a sampler can be used to create any genre of music, there are some that benefit the most from it, like electronic, lo-fi beats, funk, hip-hop, rock, etc.
Was this post helpful?
Let us know if you liked the post. That's the only way we can improve.