Do you dream of strumming a tune on your very own ukulele? If you're a beginner looking to start playing this fun instrument, then you might find yourself wondering what ukulele you need to suit your skill level, and the music you want to play.
In this review of the best ukulele for beginners, we'll unpack everything you need to know about buying your first uke. We'll make a few suggestions, and explain the different playing styles and sounds they produce.
Finally, we'll wrap up with a buyer's guide to give you all the tips and tricks you need to ensure you get the most out of your first ukulele.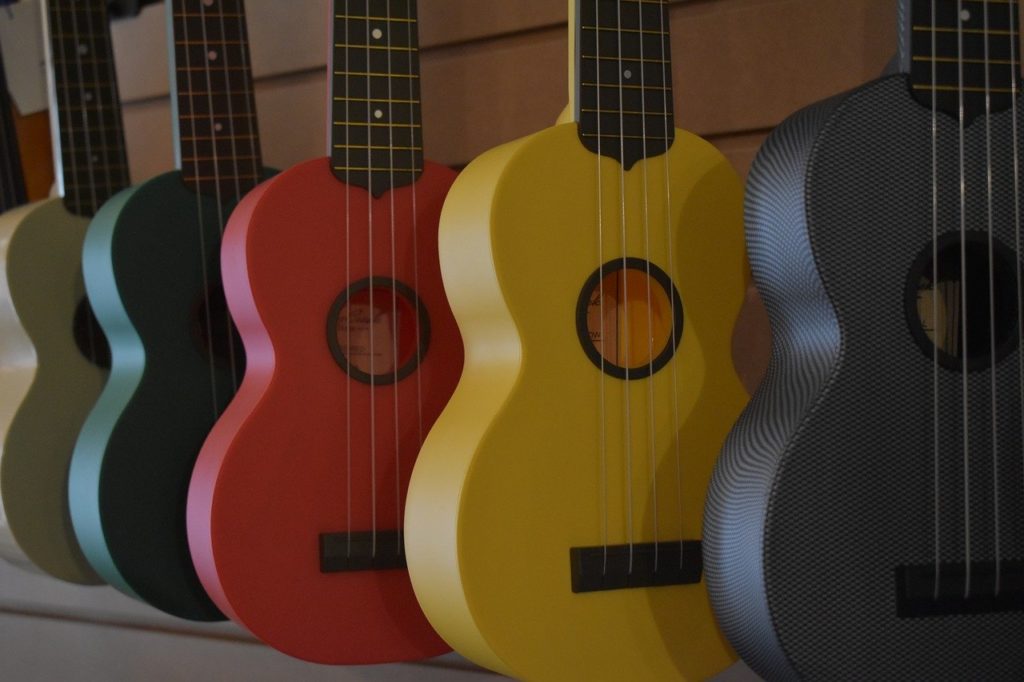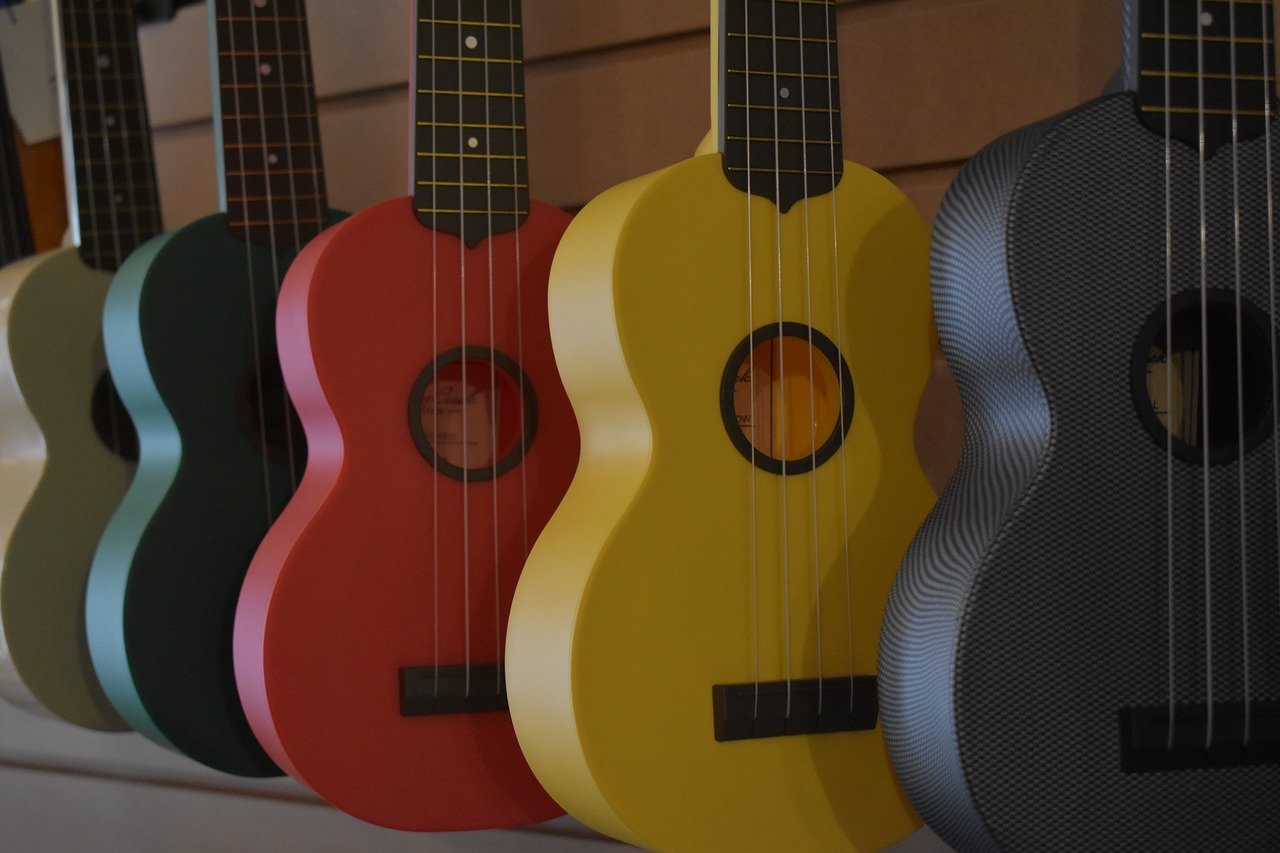 ---
Best Ukulele for Beginners | Our 5 Picks for 2022
In this section, we'll go over our top choices for the best ukulele for beginners.
These 5 ukuleles are industry standards, commonly used and highly recommended.
Kala KA-15S Soprano Ukulele
Lanikai LU-21 Soprano Ukulele
Lanikai LU-21C Concert Ukulele
Mahalo Kahiko MK1TBR Soprano Ukulele
Mahalo Hano MH2 Concert Ukulele
---
Kala KA-15S Soprano Ukulele
This entry-level ukulele arrived on the scene in 2005, and it's one of the world's favorite ukes. The design and manufacture of this ukulele is nothing short of top-quality, and it comes with an affordable price tag.
The Kala KA-15S suits use in the classroom, acoustic performances, home recording, and home practice. The Kala KA-15S is the instrument of choice for school music programs, and many of the world's top musicians rely on the Kala KA-15S, such as Zac Brown and 21 Pilots. The Kala KA-15S is one of the best beginner ukuleles you can get.
The Kala features traditional-style mahogany with a satin finish and a warm and bright tone.
Walnut Fingerboard and Bridge
Mahogany Neck
12 Brass Frets
GraphTech NuBone
Aquila Super Nylgut Strings
Etched Polynesian-style Shark Teeth rosette
Sale
Kala KA-15S Soprano Ukulele
Kala Ukulele, known for high-quality instruments, is the most recognized and sought-after ukulele...
The kit includes a Kala logo tote bag, a 20-page Quick Start Guide with information about your new...
It includes a high-quality Mahogany Soprano Ukulele with traditional Polynesian Shark Teeth laser...
---
Lanikai LU-21 Soprano Ukulele
The LU-21 is Lanikai's best-selling soprano ukulele. This model has user-friendly playability and pays excellent attention to detail.
The uke produces mellow tones, with surprising mid-range levels you don't see in most soprano ukuleles. The Lanikai LU-21 soprano ukulele is surprisingly affordable, and it's an excellent choice for beginners getting to know the instrument.
Eastern Mahogany on the top, back, and sides
Rosewood fingerboard
Affordable price point
Includes an instruction booklet by Mary Lou Dempler
Lanikai LU-21 Soprano Ukulele
EXPERIENCE WARM AND MELLOW TONES: The all-maple construction of the Lanikai QM-NACET creates a warm...
UNLEASH THE POWER OF KULA ELECTRONICS: When you're ready to take center stage, the Kula electronics...
RESPONSIVE AND PLAYABLE ROSEWOOD FINGERBOARD: The gorgeous rosewood fingerboard of the QM-NACET...
---
Lohanu LU-C Concert Ukulele
The Lohanu LU-C concert ukulele is the ideal choice for guitarists transitioning to the ukulele, or for beginners that want a deeper, more guitar-like sound from their ukulele experience. This concert uke offers an expanded tonal palette for the player, with the same top-quality materials you get with the soprano version from Lohanu.
The larger 24-inch body deliver a sound with deeper tones and better volume, while still managing to maintain that classic ukulele sound. 
Sapele wood construction 
White binding
Chrome die-cast tuners
Mahalo Kahiko MK1TBR Soprano Ukulele
Mahalo is another top-quality brand offering some of the best Ukuleles available. The instruments from this brand are incredibly affordable, without a drop in performance compared to other sopranos.
The Mahalo Kahiko ukulele recreates the tone and warmth of the original Hawaiian ukulele. Its a great option for anyone starting off looking for that tried and time-tested tune.
Exceptional value
Available in 4 semi-gloss and distinctive colors, with a transparent finish
Brass Frets
Includes a carrying bag
Mahalo Hano MH2 Concert Ukulele
The Maholo Hano Series MH2 Concert Ukulele is the perfect big brother to the soprano from Mahalo. For those adults that want a more rounded sound from their uke, this concert model is everything you need.
The Mahalo Hano Series Ukuleles feature an arched-back, along with Canadian NuBone Extended Bass (XB) bridge saddles for the best bass response and sound projection.
Your choice of fun colors with gloss finishes
Made from Indonesian tonewoods
Mahogany bridge and fingerboard
Segnon for the neck and body
Mahalo carry bag included
Aquila strings
---
How to Buy A Ukulele: The Ultimate 2022 Ukulele Buying Guide
Ukulele Sizes and Types
First-time ukulele buyers might find the selection of sizes and shapes somewhat overwhelming when choosing an instrument.
All ukuleles tune and play the same way, and if you learn to play on one, you'll be fine on the others. The difference between the concert, soprano, and tenor ukuleles is in their size and the type of sound they produce.
Soprano Ukulele
This is the original ukulele. It's the smallest option, with a typical 13-inch scale length. The overall length of the soprano is around 21-inches, making it an ideal choice for kids. The soprano provides a bright sound, and that's what most people expect to hear when someone starts strumming uke.
Concert Ukulele
This ukulele is only a few inches bigger than the soprano, measuring around 23-inches in total, with a 15-inch scale. The sound of the concert is slightly more profound than the soprano, with a louder output. Many individuals confuse the sound of the concert with the soprano. It's a good choice for teens and some adults learning to play.
Tenor Ukulele
Produce deep, resonating sounds from this ukulele. With a total length of 26-inches and a 17-inch scale, the player has more room on the fingerboard, making it a better choice for adults.
Baritone Ukulele
With an overall length of 30-inches and a 19-inch scale, the baritone uke is more like a small guitar than a ukulele. The player will find it easier to produce deeper bass notes, and it's a great transition instrument for a guitar player that wants to learn the uke.

---
What Type of Ukulele Is Best for Beginners?
Beginners can start with any size ukulele they like. However, most adults and kids will do better with a soprano or concert uke, due to the closer arrangement of the strings on the fingerboard. If you're looking to take your new hobby seriously, then go for a uke that you can use for years to come.
Beginners that just want a fun ukulele to play around with while they hang out on the beach this summer will do well with a simple soprano.
---
How Much to Spend on a Beginner Ukulele?
As with all musical instruments, you get what you pay for when it comes to selecting your ukulele. However, beginners might not need that Fender model, even if it looks really cool. With the selection of models on offer, it's easy to find yourself lost in your decision on the best uke for you.
We recommend you stick to something inexpensive for your first uke. If you find you enjoy playing, then you can spend a little more on your second ukulele.
---
How Much Does a Ukulele Cost?
In most cases, you can find a well-crafted ukulele for between $50 to $150, depending on the brand and model you're interested in buying — the more you spend, the better the features of the instrument.
If you spend more on your uke, you should expect upgrades on the following features.
Improved design, manufacture, and playability
Exciting additional features like inlays, binding, and rosettes
The use of exotic woods
Solid top, back, and sides of enhanced tones
Electronic connections for playing the ukulele through an amplifier
---
What to Look for In a Ukulele for Beginners?
Looks
Make sure that you choose a ukulele that compliments your personality. Choose a wood that appeals to your senses and brings you in tune with your instrument. Look for accessories and additional features like inlays to give you uke a personal touch.
Playability and Comfort
Before you settle on your uke, consider all the sizes available. Your uke should sit well in your arms, and allow for smooth strumming of the strings.
Brand
There are plenty of top-quality ukulele brands, and we believe we selected the best offerings for this review. You can't go wrong with Mahalo, Lanikai, or Kala.
---
Conclusion
We hope this buying guide on the best ukulele for beginners helps you select your first ukulele or upgrade your equipment.
If we can offer you one last piece of advice in your search for the perfect uke, it's that the instrument should pick the player. You'll know what we mean when you find the uke of your dreams.
Was this post helpful?
Let us know if you liked the post. That's the only way we can improve.