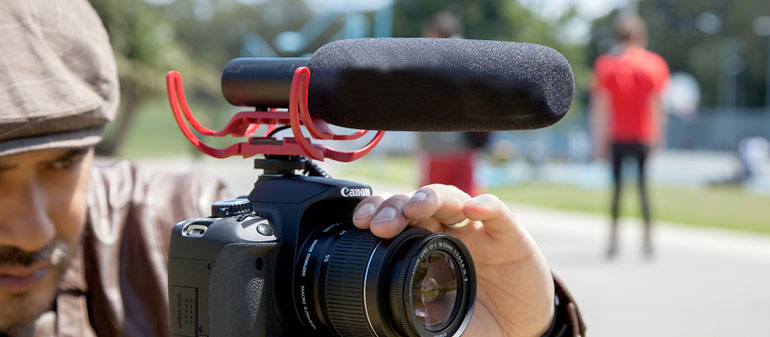 Looking for the best on-camera microphone attachment to take the sound of your videos to the next video? Improving your audio quality is one of the best ways to make your videography stand out, so we've done the research to find the nine best on-camera mic attachments you'll find in 2023. From the best wireless lav mics and shotgun microphones, to external recorders and more, you're sure to find your solution for superior sound in this list.
TASCAM Portacapture X6
Comprehensive on-camera microphone and recorder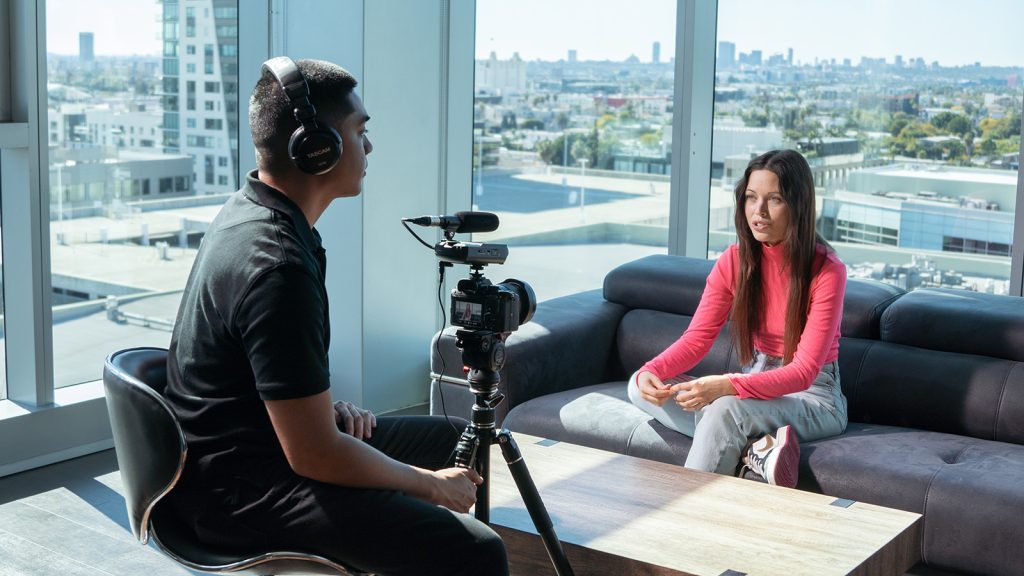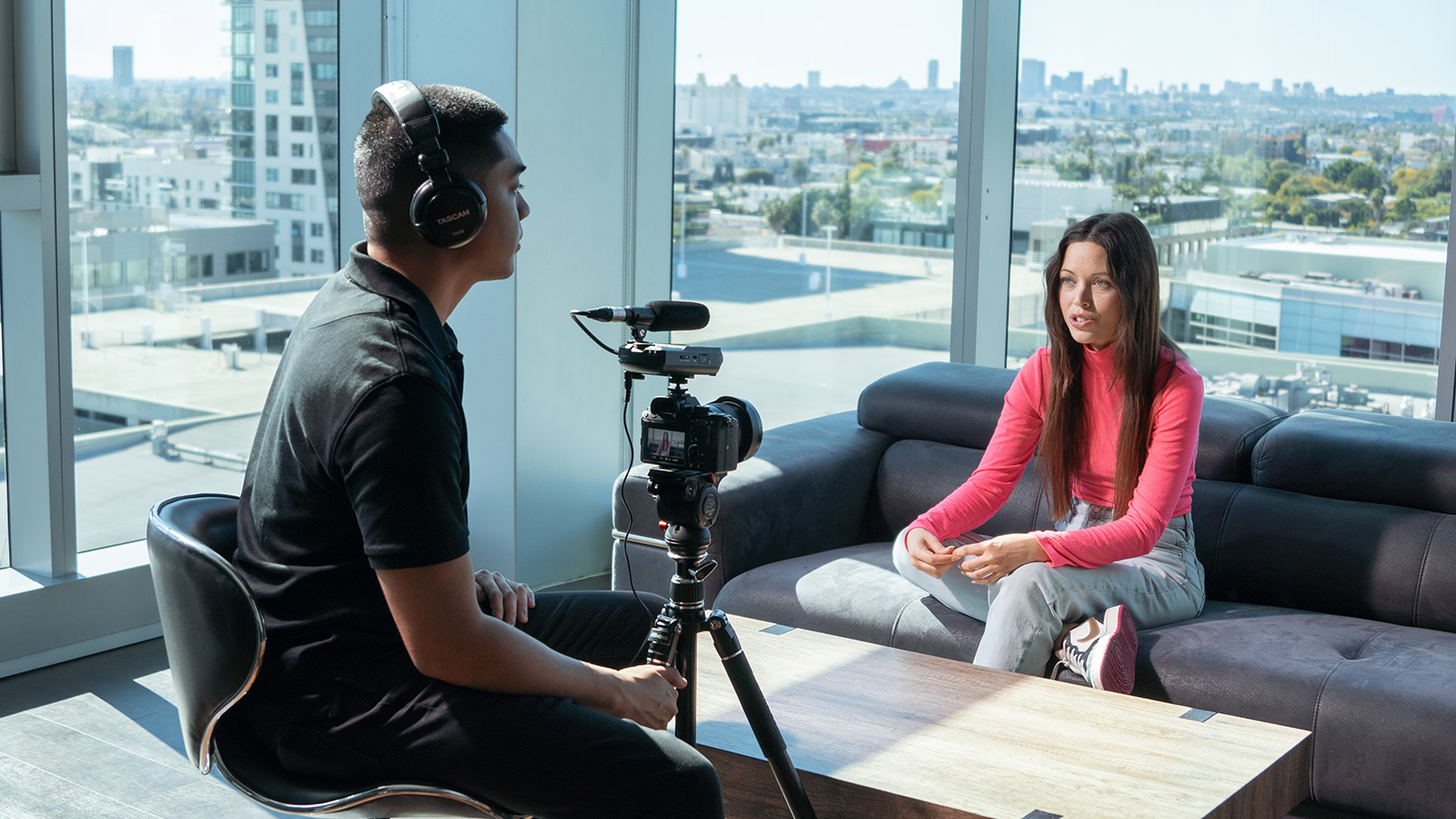 The Portacapture X6 is a six-channel recorder that can mount directly on your camera, with built-in stereo condenser microphones that offer a huge improvement over your camera's built-in mic. You'll also have XLR inputs for additional mics if you need them, giving you new opportunities for capturing multi-channel audio.
There's a ton the Portacapture X6 does that makes it a top-tier recorder and on-camera microphone for a huge range of applications, but it's the 32-bit float recording capability that made us add it to this list. With 32-bit float recording, you'll never have to scrap audio due to poor input levels — you can capture everything from a whisper to a scream with no distortion or excessive noise. The Portacapture X6 can serve as a set of studio-quality microphones, a dedicated audio recorder, a six-channel mixer, or all at once, and does it with cutting-edge sound quality.
6-channel recorder and mixer with onboard stereo microphones
XLR inputs allow you to connect additional microphones
32-bit float recording mode for worry-free recording in any environment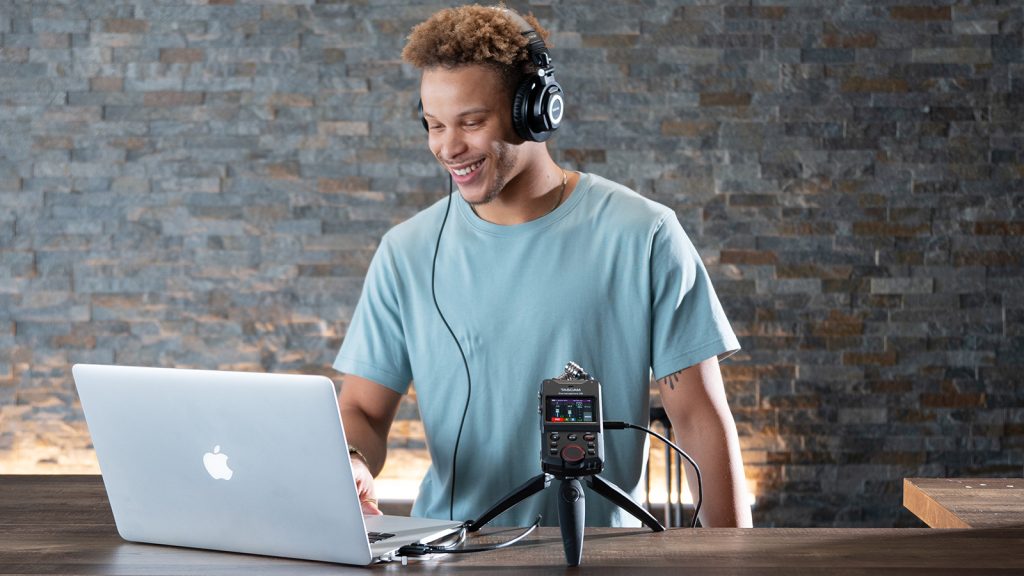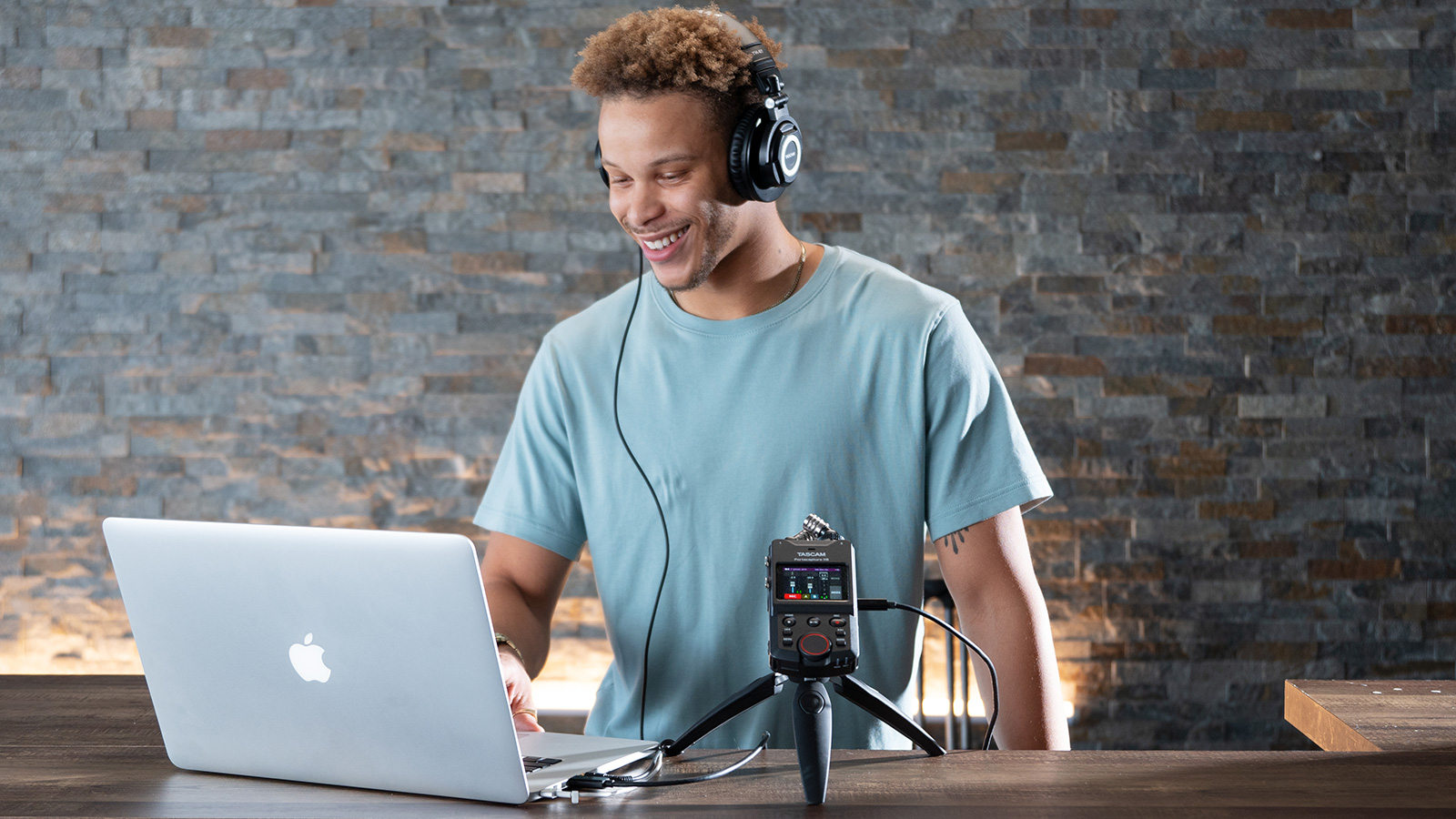 Saramonic VGM Video Production Kit
Camera stabilizer with Vmic Mini on-camera microphone and shoe mounts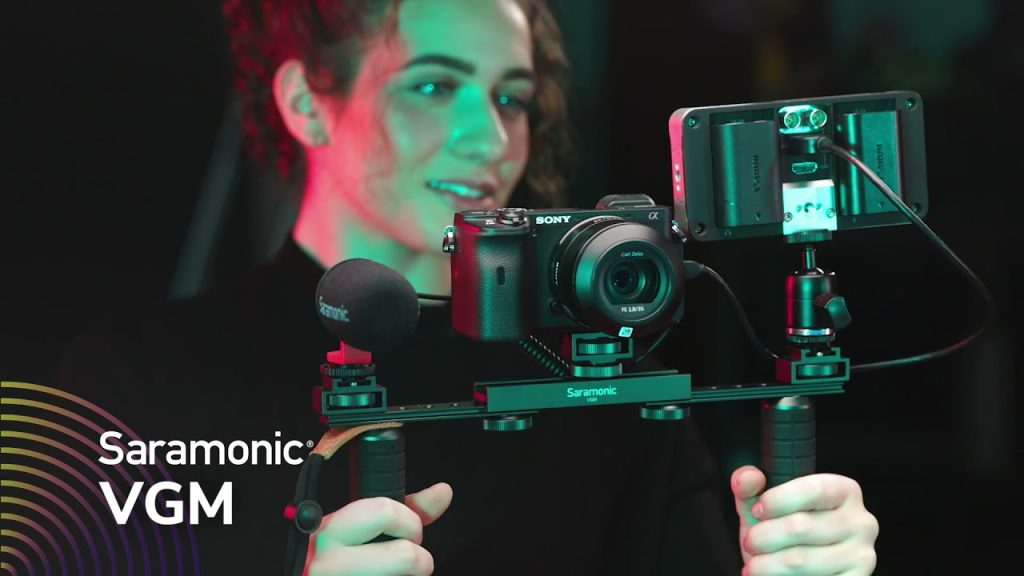 The Saramonic VGM Video Production Kit is the perfect way to enhance your video quality and audio quality simultaneously. Mount your camera on the stabilizer, and dual handles give you the control you need for nuanced camera work and ultra-stable video. And it comes with Saramonic's Vmic Mini, a great-sounding little shotgun mic that far surpasses the sound of your camera's microphone.

The VGM Video Production Kit also includes shoe mounts to add additional devices to it, for example your wireless time code generator for wireless sync, or even a light. While this list is focusing on microphone attachments, the Saramonic VGM Video Production Kit's combination of stabilization, mounting, and the included Vmic Mini earn it a solid place on this list of the best on-camera microphone attachments.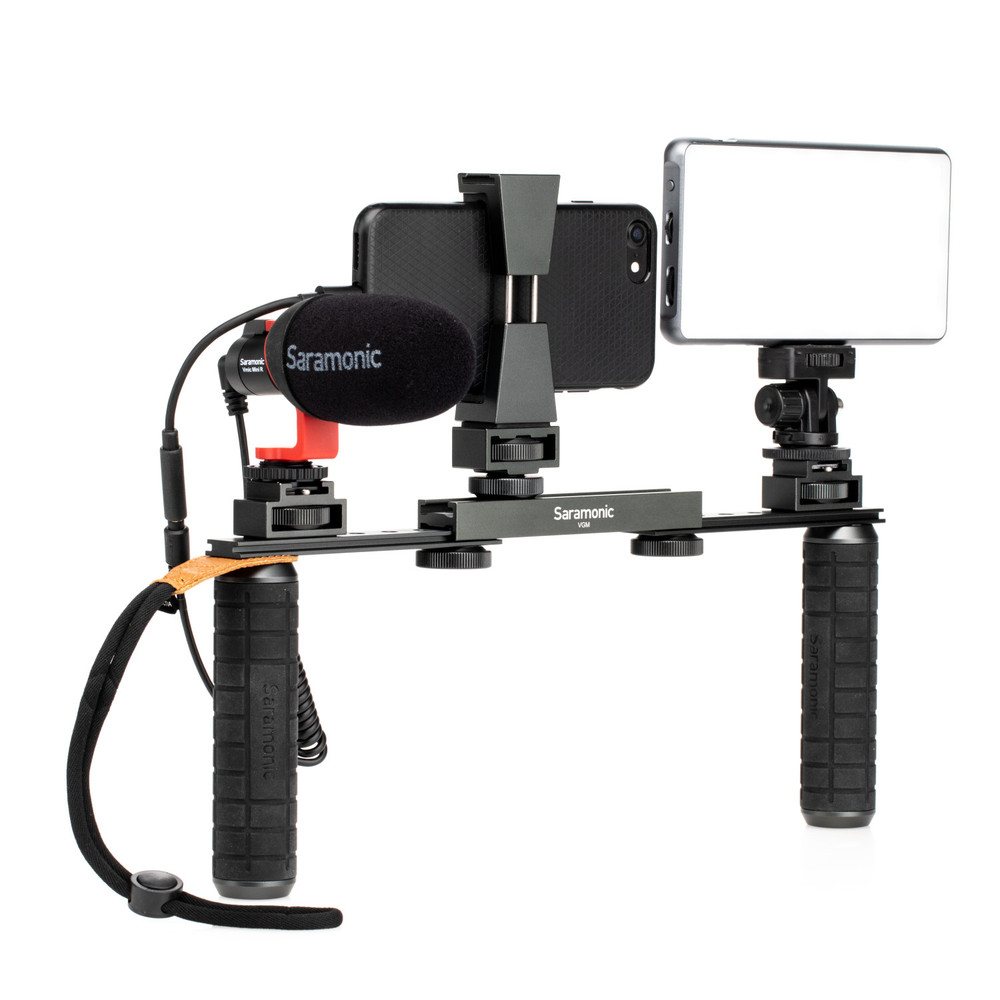 Dual-handle video stabilizer, Vmic Mini shotgun mic, and additional shoe mounts
Smart way to enhance video quality through stabilization, while also upgrading from your camera's microphone
Makes it easy to add mounts for stereo microphones, sync devices, and other shoe-mountable accessories
AIKELA Dual Wireless Lavalier Microphones
The simplest wireless lavalier mic solution you'll find
Sometimes clipping on a lav mic is the best way to capture personal audio, and the AIKELA Dual Wireless Lavalier mic set couldn't be easier to set up. It includes two wireless lapel microphones, and a compact receiver that you connect to your camera's audio input (it's worth nothing that the receiver can work with your iOS or Android devices too!).

For impromptu interviews, hands-on demonstrations, and presentations, clipping on these lapel mics could be the fastest and most effective way to ensure quality audio. The AIKELA Dual Wireless Lav Mic stands out for its utter simplicity, and you should definitely check it out if you've been using wired lavalier microphones for personal audio.
One of the simplest wireless lav mic solutions you'll find
Dual lapel mics are perfect for interviews, dual presenters, and so on
Also works with iOS and Android devices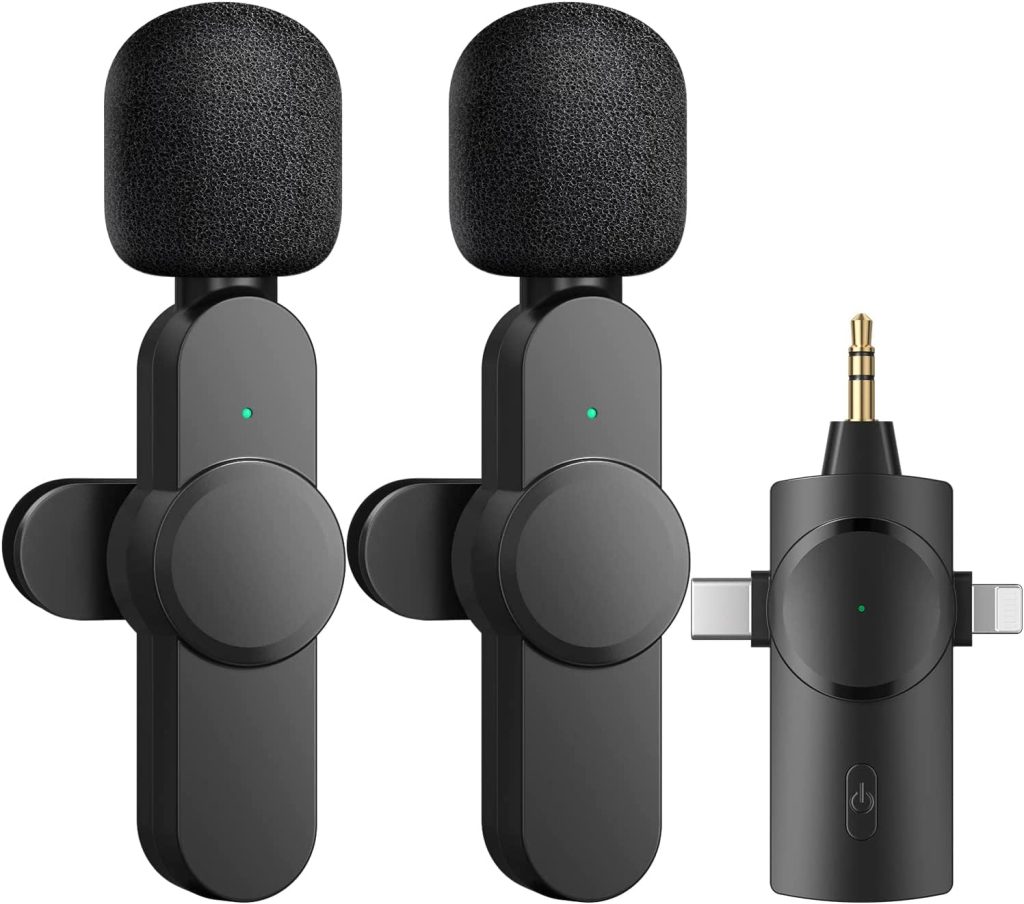 Rode Wireless GO II 2-channel Wireless Lavalier Microphone System
Wireless simplicity with innovative app control

Rode made a big impact on the videography world with the original Wireless GO system, and the Rode Wireless GO II takes a great wireless solution for videographers and makes it even better. That means even better audio quality from the clip-on microphones, and even better wireless stability and reliability.
The Wireless GO II also stands out with its dedicated app that lets you access recordings, configure the transmitters, monitor system status and more, all from your mobile phone. With its vivid display, app control, and outstanding audio quality, the Wireless GO II is perfect for videographers looking for a better wireless lav mic system.
Dual wireless lavalier microphones with compact on-camera receiver
Vivid color display shows you system status at a glance
Free app allows you to control all system parameters from your smartphone
Rode VideoMic GO II
Lightweight shotgun mic with stellar sound quality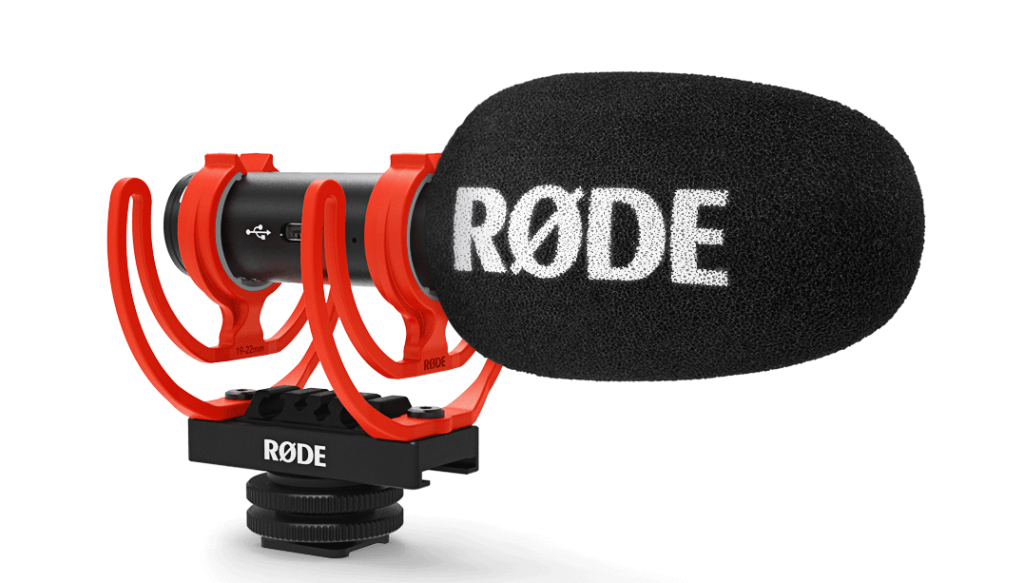 A shotgun mic is the best approach for focused audio in a noisy environment, there's no argument about that. The Rode VideoMic GO II on-camera microphone is powered by your camera's external mic input (or via USB), and captures impressively clear, detailed audio even in noisy environments, with excellent rejection of sound from your sides and rear.
Whether you're shooting at a busy event or doing wildlife videography, the VideoMic GO II delivers superior audio without weighing your camera down. When you need a great-sounding, reliable on-camera shotgun microphone, you'll be impressed with the Rode VideoMic GO II.
On-camera shotgun microphone with focused audio capture and excellent off-axis sound rejection
Rugged yet lightweight, won't weigh your camera down
Plug and play operation, powered by your camera's external mic input or USB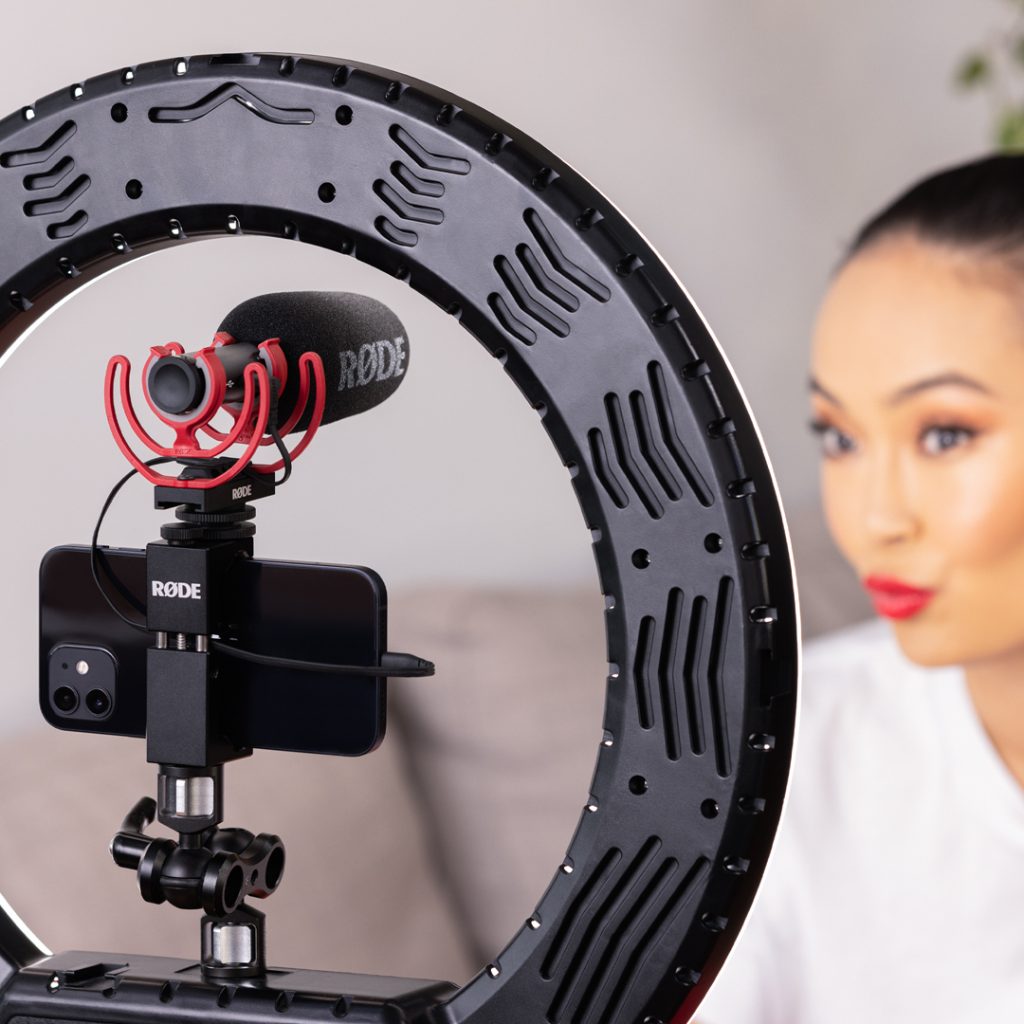 Saramonic SR-XM1 Directional Microphone
The most compact and versatile on-camera microphone you'll find

If you want to maximize your audio quality while minimizing your camera attachments, you need the Saramonic SR-XM1. Its swiveling design offers 180-degree positioning and 360-degree rotation, allowing you to fine-tune your mic positioning in a way you cannot do with most on-camera microphones.
The SR-XM1's directional pickup pattern captures sound clearly in front of the mic, while rejecting off-axis sounds. Its ultra-compact size means you'll barely even know it's attached to your camera. And don't let its low price fool you — the SR-XM1 will definitely be a big improvement over your camera's audio.
Ultra-compact, broadcast-quality on-camera microphone for your camera
Swiveling design allows for 180-degree positioning and 360-degree rotation
Directional pickup pattern captures clear audio in front while rejecting sounds from the rear
Vidpro XM-55 Professional Video and Broadcast Unidirectional Condenser Microphone Kit
Comprehensive shotgun mic kit for pro audio quality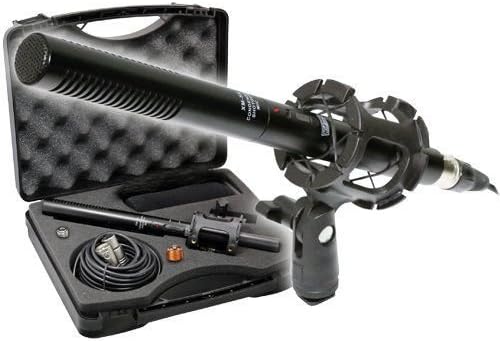 Equipping you with a broadcast-quality shotgun microphone, a rugged carrying case, cables, foam and furry windscreens, and multiple mounting options, the Vidpro XM-55 Professional Video and Broadcast Unidirectional Condenser Microphone Kit is a comprehensive on-camera microphone kit for on-camera and off-camera applications. Whether you mount it on a stand, shoe-mount it to your camera, or use it as a handheld mic for interviews, the Vidpro XM-55 shotgun microphone delivers professional sound quality in any environment.
Having a dedicated case for your microphone, windscreens, mounts and cables can be a huge deal when you're already transporting your camera gear. While we wouldn't recommend a microphone just because it comes with a case, it's just one more reason videographers love the Vidpro XM-55 Professional Video and Broadcast Unidirectional Condenser Microphone Kit.
Comprehensive shotgun microphone kit with case, windscreens, mounts, and cables
Broadcast-quality audio is a big improvement over your camera's built-in microphones
Can be shoe-mounted to your camera, fixed onto a mic stand, or used as a handheld mic for on-camera interviews
Sony ECM-B10 Shotgun Microphone with Beamforming Technology
Innovative on-camera microphone with 3 selectable pickup patterns

The Sony ECM-B10 shotgun microphone isn't just a shotgun microphone. Innovative Beamforming technology means you can select from three different pickup patterns. In addition to the standard shotgun pattern (focused sound in front, rejecting sound from sides and rear), you have a directional mode (rejects sound from the rear while accepting sound from the sides) as well as omnidirectional mode (picks up sounds from all directions equally).
The ECM-B10 allows you to create productions with greater sonic depth with smart selection of its different pickup modes. Use omni mode when capturing B-roll and ambient sound. Use the directional mode when you don't require as much focus as a shotgun, for a more natural balance of ambient/room sound and your subject. The enhancement to your productions will be subtle but significant, with greater dimensionality in your soundstage in support of your video. There are few on-camera shotgun microphones with multiple pickup patterns, and that definitely earns the Sony ECM-B10 microphone a place on this list.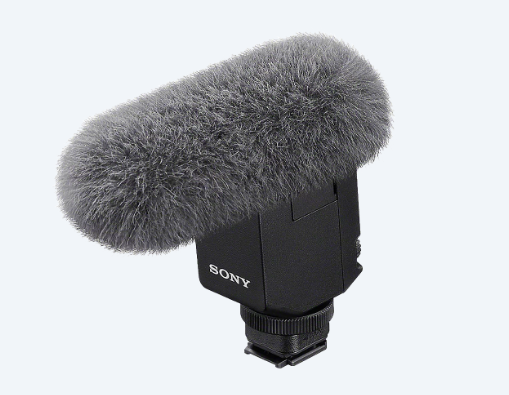 Compact and versatile broadcast-quality shotgun microphone
Beamforming technology allows you to select from shotgun, unidirectional, and omnidirectional pickup patterns
Digital signal processing and signal transmission deliver world-class sound quality
Sennheiser MKE 440 Stereo Shotgun Microphone
When you need the focused audio capture of a shotgun mic, but in stereo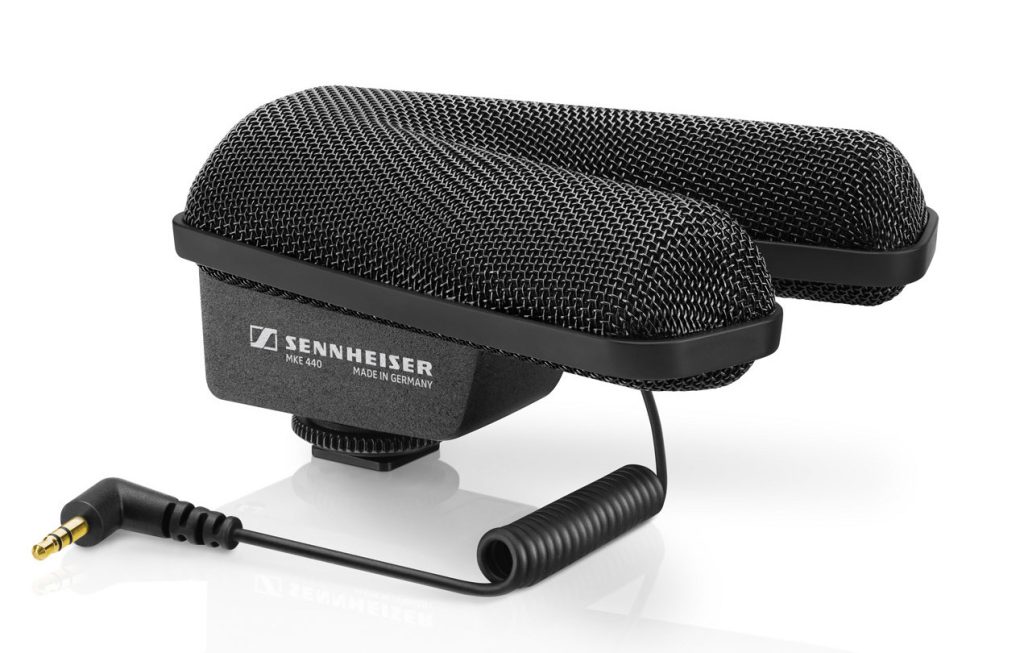 From sporting events to nature videography, there are plenty of situations in which you want the focused audio capture of a shotgun microphone, but with true stereo sound for a deeper, wider soundstage. The Sennheiser MKE 440 on-camera microphone is designed to give you exactly what you need for those shoots — rich, dimensional stereo sound, with excellent rejection of sounds from the sides and the rear.
The MKE 440 features built-in wind protection, so you won't need to worry about keeping an oddly-shaped windscreen with you. And it offers easy access to a three-level sensitivity adjustment, and low-cut filter to eliminate rumble from wind and traffic, the MKE 440 makes it simple to optimize your audio for any environment.
Compact, on-camera stereo shotgun microphone
Capture rich, dimensional stereo sound with the excellent off-axis sound rejection of a shotgun mic
Easily optimize your audio for any environment with 3-level sensitivity switch and low-cut filter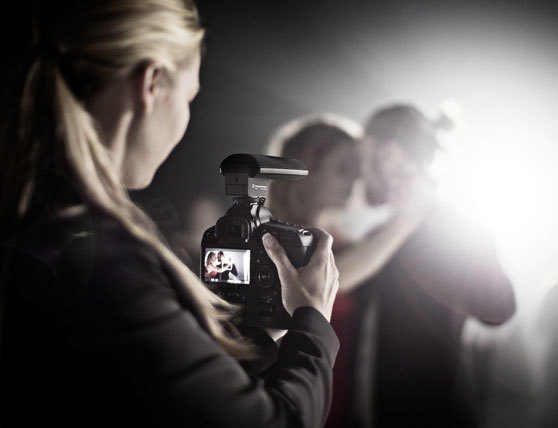 Enhance Your Sound With the Best On-camera Microphone Attachments
We've barely touched on the deeper potential each one of these on-camera microphone attachments offers — you should definitely click the links to learn more if one seems to be the right fit for you. Hopefully you've seen some products that you didn't know existed, but offer some big benefits to your workflow whether you're shooting video on a studio set, in a busy city, or out in nature. No matter what style of videography you deliver, one thing is for sure — you need an external on-camera microphone if you're going to capture professional-quality audio. Any one of these on-camera microphone attachments will deliver a noticeable improvement over your camera's built-in mic. So get the one that matches your workflow the best, and start enhancing the sound of your videos!
Check out these other informative articles from Home Studio Hub:
Choosing A DSLR Camera Microphone
Microphones 101: In-Depth Guide to Recording Studio Microphones
How to Use Reverb on Vocals – 10 Secrets to Sound Better
Was this post helpful?
Let us know if you liked the post. That's the only way we can improve.