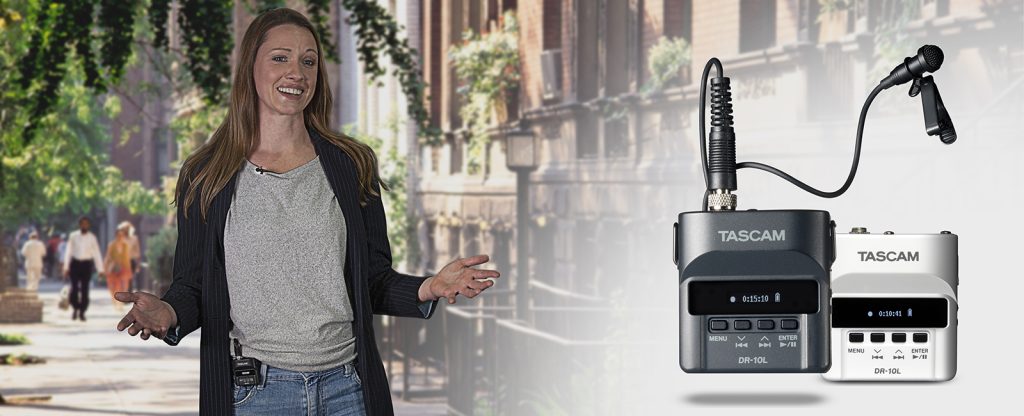 Choosing the right portable microphones for field recording and videography will make it easy to capture better audio recordings, no matter what type of content you're creating. From stealthy on-person recorders to next-gen wireless tech, we will take a look at some of the best portable microphones for field recording currently available. If you want to capture better audio out in the field, we are sure one of these solutions will exceed your expectations.
TASCAM DR-10L Pro and DR-10L Portable Microphones And Audio Recorders
No worry personal recording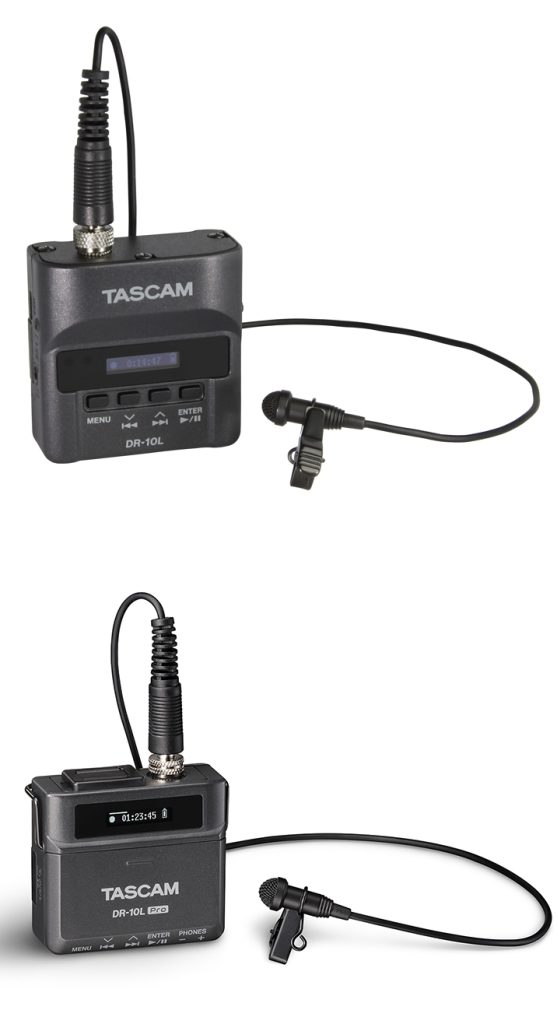 The DR-10L Pro is the second generation of TASCAM's ultra-compact portable microphone with recorder, and it's a fantastic way to capture clear, low-noise speech while competing with real-world intrusions like wind and traffic noise. The first-generation version, the DR-10L, has long been the go-to audio solution for videographers, and shares many of the most important features as the Pro version. You can't overstate how compact these recorder are — the DR-10L Pro is even smaller than most wireless transmitters, basically making it the most compact and stealthy on-person recording system out there. Clip on the included lavalier microphone to your subject's clothing, put the recorder in their pocket, and hit record. No matter where your subject roams, you'll be capturing high-quality audio with a minimum of environmental noise.
The reason the TASCAM DR-10L Pro is such a smart solution for field recording is 32-bit floating point recording, which ensures you'll never need to scrap a recording due to poor audio levels. It also makes setting input levels a thing of the past, which means you'll be able to set up and start recording faster. Loud sounds that would normally distort a 24-bit recording will be free of clipping, and quiet sounds that would normally sound indistinct and noisy with 24-bit recording will remain intelligible and free of excessive noise. Factor in support for wireless timecode, long battery life, and support for high-capacity storage cards, the DR-10L Pro is a fantastic portable microphone and recorder combo.
Zoom F1-LP Field Recorder and Lavalier Microphone
Ultra-compact recorder with interchangeable mic capsules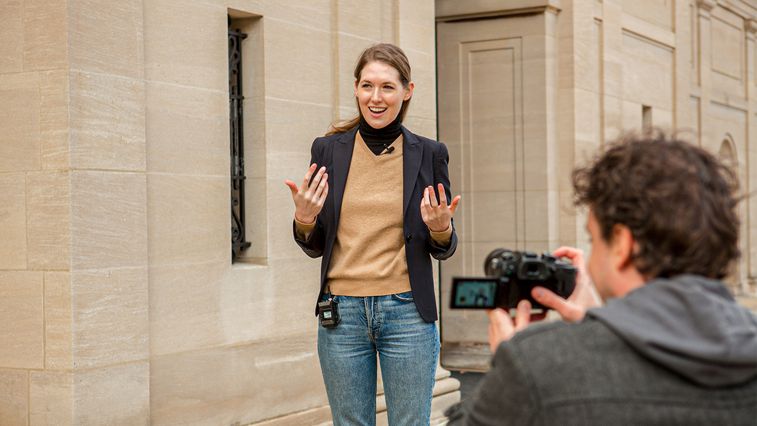 While the Zoom F1-LP is also an ultra-compact recorder that could fit in a pocket for on-person recording, the thing that makes it a unique field recording solution is its support for Zoom's range of interchangeable mic capsules. In addition to the included lavalier microphone for on-person sound capture, you can add the Zoom SSH-6 stereo shotgun microphone for capturing stereo ambience or focus on sounds at a distance. You can also use the optional Zoom SMF-1 Shockmount to mount the F1-LP directly to your DSLR, making it a compact on-camera microphone/recorder combo that far surpasses the sound quality of your camera's built-in microphone.
In other words, the Zoom F1-LP can serve as a compact handheld recorder, a discrete on-person recording system, and as a versatile on-camera recorder with interchangeable mic capsules. That's a lot of functionality, and could make the Zoom F1-LP your best solution for field recording.
Hollyland Lark M1 Dual Wireless System
High-quality audio straight to your phone or DSLR
If you're aiming for maximum simplicity when it comes to your field recording setup, you may want to use a compact wireless system like the Hollyland Lark M1 to record high-quality audio directly to your smartphone or DSLR. This dual-channel wireless system includes two clip-on microphone transmitters, a compact receiver that mounts directly to your phone or DSLR, and a handy charging case that recharges everything in under two hours.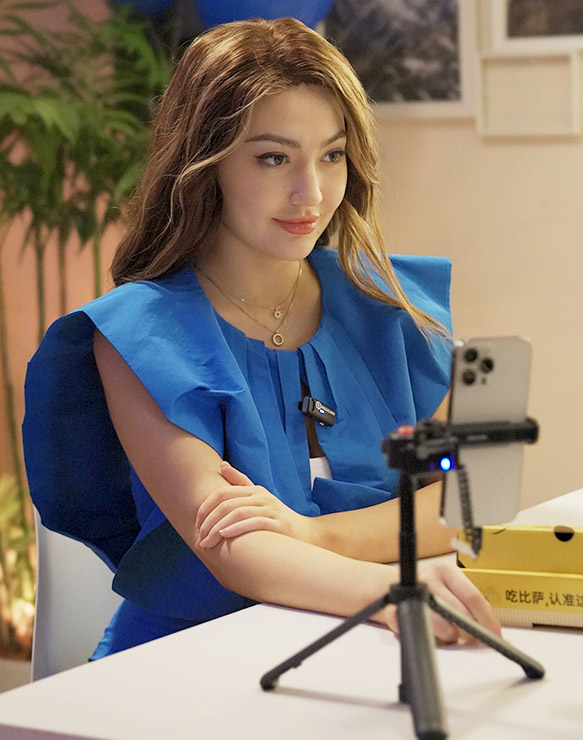 The Hollyland Lark M1 helps you enhance your sound quality with built-in noise cancellation. Just click a button to engage the noise cancellation, and you'll reduce environmental noise while speech remains clear and intelligible. From making TikTok videos to narration in the field for a documentary, sometimes the simplest solutions are the most effective. If recording audio directly to your phone or camera is your preferred workflow, and you're looking for a simple and reliable solution with wireless convenience, you should definitely check out the Hollyland Lark M1 dual wireless system.
TASCAM DR-10X Micro-Linear PCM Recorder
Turn any handheld microphone into a portable field recorder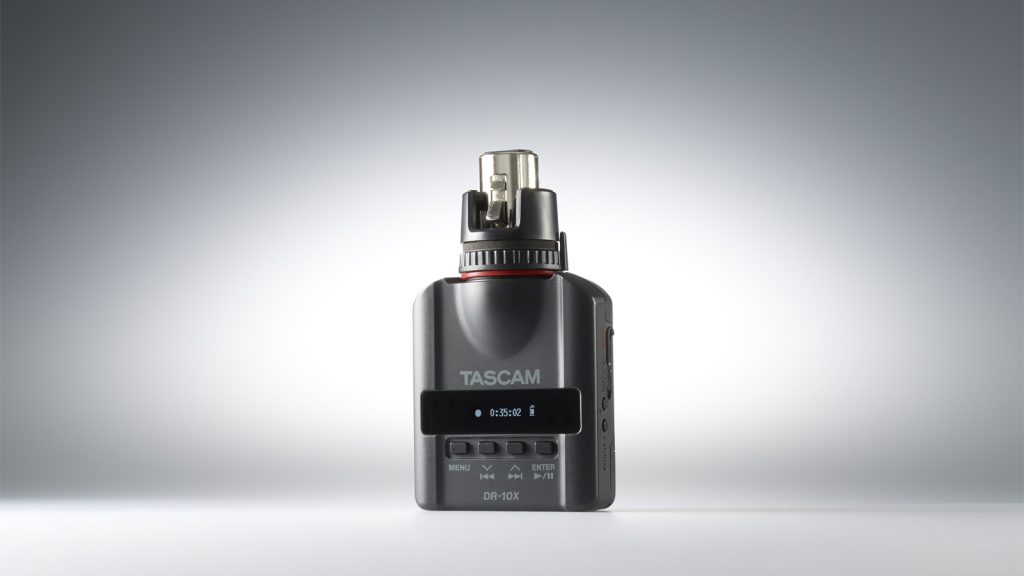 While it's not technically a portable microphone itself, we have to highlight the TASCAM DR-10X plug-on recorder. It's about as straightforward as field recording can get — plug it into any XLR microphone, and you're ready to record high-quality WAV or mp3 audio to microSD card. A dual-recording mode ensures you always have a "safety" track recorded at a lower level to protect against distortion from unexpectedly loud sounds.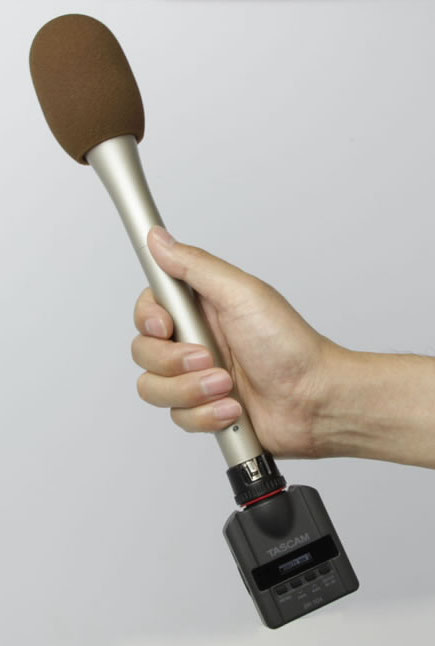 The DR-10X is compatible with any XLR microphone, but does not supply phantom power for condenser microphones. However, it would be a great match for any battery-powered condenser microphone like the Rode NTG4+ Shotgun Microphone — use a pistol-grip mount and you have a handheld shotgun mic rig for focused sound capture at a distance. From on-location news gathering and interviews to on-the-go videography, the DR-10X plug-on recorder is a unique recording solution.
Elevate your sound quality with better portable microphones for field recording
No matter what type of content you're creating, you'll connect with your viewers better when your sound quality is as good as it can be. We've highlighted the recording solutions above because they offer big sonic benefits and convenience in a wide range of field recording applications, from capturing personal audio at large gatherings like weddings to on-the-street interviews and news gathering.
If this article was helpful, check out these other great articles:
9 BEST ON-CAMERA MICROPHONE ATTACHMENTS FOR VIDEOGRAPHERS
5 Best Pop Filters 2022 | Record Clear Vocals
Recording Audio For Video
5 Best Audio Interfaces For Home Recording Studios
Was this post helpful?
Let us know if you liked the post. That's the only way we can improve.