An appropriate condenser microphone is hard to find without first hearing what the users think about the top products in the market. It is also important to hear from the people from your own industry to figure out the implementation of the various technologies in specific fields. Top brands like Røde, along with the pioneering brands like AKG are regularly pushing out newer models.
Below we explore 5 top models available in the market and discuss their frequency response, sound reception, disturbance reduction and more.
Looking for a different microphone? Check out our other microphone buyer's guides: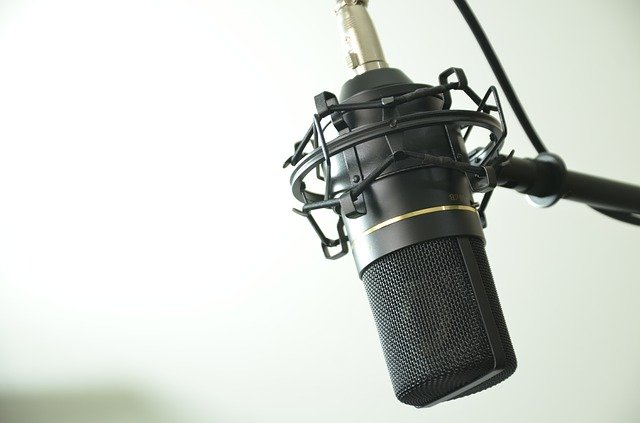 Top 5 Best Condenser Microphones Ranked by Real Musicians
Røde NTK Tube Condenser Microphone
This Australian designed and made product also comes with a ten-year warranty which guarantees a long life under rugged conditions. Key features of the microphone discussed here are its wide dynamic range, shock-proof internal mounting to avoid physical contact disturbances (this model comes with SM6 shock mount which is doing pretty well in the market), and its uniform cardioid pick up that ensures the amplification of the source sound while cutting off the environmental disturbances. It also comes with a detachable pop filter which is highly recommended to be used by the maker in close-speech sessions.
This is a recommended hit for vocals, guitar amplification, and most acoustic instruments. It is important that the microphone is handled with care even in rugged use. It should be stored in the moisture-absorbent crystals that come in the packaging of this Røde product as do all else.
Features
Frequency response range between 20Hz – 20kHz
Cardioid pickup of sound source
10-year warranty
Maximum Pressure Level: 158 dB SPL
Specifications
Brand: Røde
Model: NTK
Comes with a dust cover and detachable pop filter
Comes with an SM6 shock mount to reduce disturbance
Sale
---
Røde NT1-A
This microphone by Røde uses the Rycote's Lyre system. If you are not familiar with it, it is best to understand that the system is in place to reduce external influences on the sound at the very core level of the microphone. Additionally, the microphone uses the cardioid polar pattern which ensures the reception of sound from a single direction. It is also important to look out for the self-noise that is introduced by the device, especially in case of studio recordings and radio broadcast recordings.
NT1-A is relatively low on this count as the self-noise measures only 4.5dBA. Considering that this is a marvel of technology, the microphone should always be stored dry and dusted in the moisture-absorbent crystals that come with the Røde products.
Features
Frequency response range between 20Hz – 20kHz
Cardioid sound pickup
Maximum Pressure Level: 132 dB SPL
Specifications
Brand: Røde
Model: NT1-A
Comes with a premium shock mount from the makers
Comes with a dust cover for the microphone
Sale
---
AKG C214
The reputable brand AKG has come up with a new model of condenser microphones that has a dynamic range of 143 dB. The brand is known for its patented innovation and also producing economic alternatives for high-end models. This particular model is made in the image of the popular C414 microphone. This variant also has the technology of an inch capsule at the core. It is highly suitable for recording vocals, acoustic instruments and amplifying guitars.
The microphone comes in a polar pattern of cardioid which ensures a unidirectional sound reception. The sensitivity is considerably high and rivals the more popular microphones from Røde.
Features
Cardioid pickup for unidirectional sound source
3 years warranty
Maximum Pressure Level: 156 dB SPL
Specification
Brand: AKG
Model: C214
Comes with a pop filter
Comes with an XLR cable for output that is 20 feet long
AKG Pro Audio C214 Professional Large-Diaphragm Condenser Microphone, Grey
Sonic character of the C414 XLII for beautifully detailed recording of lead vocals and solo...
Outstanding dynamic range and ultralow noise for close-up recording of high-output sources of up to...
Switchable 20dB attenuator and bass-cut filter for close-up recording and reduction of proximity...
---
Audio-Technica AT2035 Cardioid Condenser Microphone
This particular model from Audio-Technica has a large diaphragm which makes it a desirable condenser microphone for various applications like studio recording and live performances. It delivers a crisp sound with all details intact even with a low sound. It has a cardioid polar pattern which picks up sound from a singular source in order to mute out the other noises. The microphone suspends like a boom with 3/8″-16 threading in black.
The key feature of the microphone is the large-diaphragm as it serves the purpose of giving lush quality to sounds. Besides all else, considering that this is a great piece of equipment, one must care for it as such and store it in dry and dustless places after use, typically in its case provided.
Feature
Large-diaphragm cardioid pickup microphone
Has switchable 80 Hz high-pass filter
Pressure handling goes into high SPLs
Specification
Brand: Audio-Technica
Model: AT2035
Comes in a pouch to protect it
Comes with a shock-proof mount
Comes with XLR output cables
---
MXL 770 Cardioid Condenser Microphone
Here introducing a condenser microphone system is MXL 770 which is of a patented technology providing top-notch sound quality. As a product that costs in the mid-range like this one, the quality and performance of the microphone is renownedly surprising. It is used by vocalists, singers and speakers alike.
This brand and model competes with the inch capsule of the AKG model discussed above by having a 0.87-inch capsule. The internal noise of the device is also something that keeps the product in the market.
It is 20 dB. It is the single microphone on the list that uses a field-effect transistor with a balanced output. This gives the product the edge and a sound that is desired by both seasoned and new singers.
The design of the microphone is quite aesthetically pleasing too. A beatiful black wire meshed exterior with a gold-sputtered rim.
Features
Frequency response ranges between 30Hz – 20kHz
Cardioid polar pattern of pickup ensuring unidirectionality
Maximum Pressure Level: 137 dBSPL
Uses FET preamp with balanced output
Specifications
Brand: MXL
Model: 770
Comes with a gold-sputtered, low-distortion diaphragm
---
The above listed condensed microphones give the buyer in the market a lot of choices based on the user experience, industry-standard guides and the testimonials of musicians, vocalists, and performers. These should be considered while making the choice of a condenser microphone instead of picking a microphone based on the brand reputation and status. Every need is different so try to as closely specific to it as possible.
Was this post helpful?
Let us know if you liked the post. That's the only way we can improve.