Quality high-end headphones are the tools of the trade for any professional sound mixer or audio professional. Studies indicate that portable listening habits can, in the long run, lead to poorer hearing thresholds.
This means choosing the right headphones can have a significant effect on one's professional success and hearing health. Check out these top open ear headphones to improve your tracking and mixing abilities without unnecessary strain on your ears.
Want to know what makes a great open-ear headphone? Check out our in-depth headphones guide:
Top 5 Best Open Ear Headphones Ranked by Real Musicians
Sennheiser HD 650
The Sennheiser HD 650 is the industry benchmark against which all other headphones are compared. Its thick ear cushions and titanium-silver finish ooze luxury while its lightweight and extremely powerful configuration make it the ideal choice for professional use in the audio industry.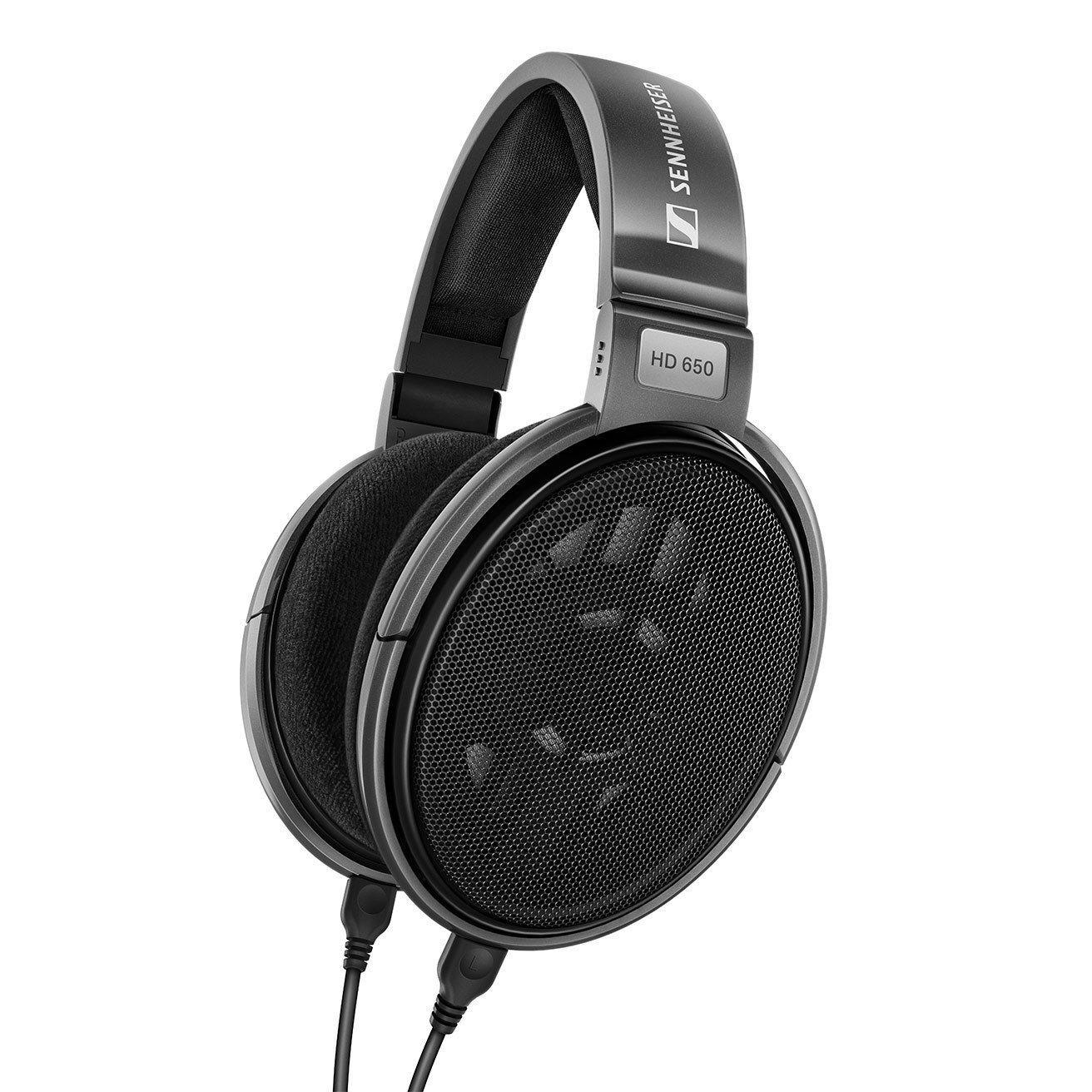 From a professional recording engineer seeking to invest in top-quality equipment to the discerning audiophile, the Sennheiser HD 650 is the most obvious choice for somebody who will settle for nothing less than the best.
Features
The Sennheiser HD 650 has hand-selected drivers with ultra-precise left and right matching, which makes this the preferred choice for professional use.
The entire diaphragm is covered has a bespoke acoustic metal mesh for maximum audio clarity.
The computer-matched transducers minimize distortion to unimaginable levels and help you experience and enjoy music and audio like never before.
Specifications
Over-ear type headphones.
300 Ohm impedance.
10 Hz to 41 kHz frequency response.
1/4″ plug with a 3.5 mm stereo connector.
260 grams excluding the cable.
Sale
---
Beyerdynamic DT 990 Pro
The Beyerdynamic DT 990 Pro are open headphones designed to replicate three-dimensional sound down to the last detail. Its open back look does a lot more than just make the headphones look stylish and classy.
This design helps the headphones replicate the natural feel of music and sound while the solid spring steel padded headband creates a snug yet comfortable fit over your ears.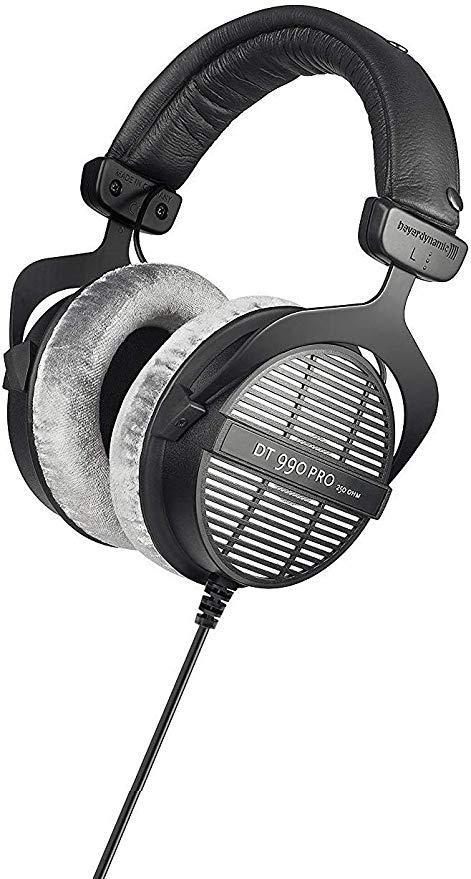 Features
The Beyerdynamic DT 990 Pro boasts of a special diffuse-field design that guarantees a studio-level audio experience at all times.
Extremely soft earpads with sliding earpads for easy adjustment ensures a comfortable sonic experience over long hours of listening.
The precise tonal depth of these headphones makes it a powerful mixing tool that allows the professional to perceive and identify even the smallest variations in the source of recorded acoustics.
Strong bass and treble combined with robust mechanics make it a high-end sonic tool for the demanding consumer.
Specifications
Over-ear type headphones.
250 Ohm impedance.
5 Hz to 35 kHz frequency response.
1/8″ plug with 1/4″ adapter.
45 mm driver size.
---
Audio-Technica ATH-R70x Professional Open-Back Reference Headphones
The Audio-Technica ATH-R70x incorporates the plus points of other industry-benchmark headphones and adds a few additional features for improved performance and comfort.
Use of acoustically-transparent housing, a detachable cable that can be used on either side without loss of stereo orientation and 3D wing support are some unique features of these headphones.
Of course, the pure alloy magnetic circuits and high-quality magnets make these headphones suitable for high-end recording and professional audio studios.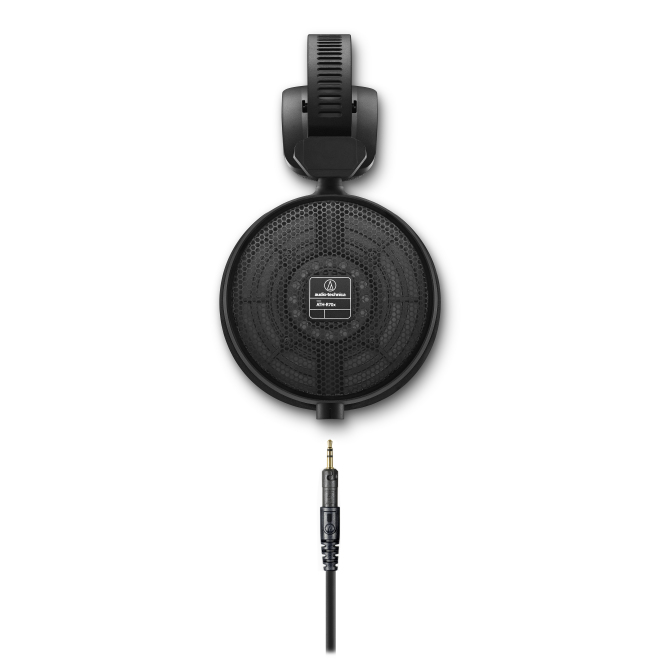 Features
Audio-Technica ATH-R70x eschews boring metal and boasts of a carbon composite resin body that keeps the headphones stiff and rigid without compromising on the classy look and luxurious feel.
An aluminum honeycomb mesh creates the open-back sound while retaining the appearance of conventional closed-ear headphones.
An extremely lightweight pair of headphones that minimizes strain on your ear and neck even after long hours of continuous usage.
Earpads made out of breathable fabric achieve the perfect balance between comfort and acoustic transparency.
Specifications
Open-back headphones.
470 Ohm impedance.
5 Hz to 40 kHz frequency response.
1/8″ / 3.5 mm plug.
45 mm driver size.
Sale
Audio-Technica ATH-R70x Professional Open-Back Reference Headphones, Black
High-efficiency magnets and pure alloy magnetic circuit design reduce distortion and ensure accurate...
Carbon composite resin improves structural rigidity to provide detailed transient response
Acoustically transparent, aluminum honeycomb-mesh housings provide a natural and spacious open-back...
---
Audio-Technica ATH-M50x
The Audio-Technica ATH-M50x is a more versatile pair of headphones designed beyond just use in professional studios for tracking and mixing projects.
Its unique design and structural feature make it suitable for personal listening as well as an excellent DJ mixing headphones in loud and noisy party environments. While not open ear headphones, this device is a great fit in any professional studio.
The extended frequency range combined with proprietary large-aperture drivers ensure versatility does not come at the cost of sonic quality or audio performance. This feature makes it particularly useful for sound professionals.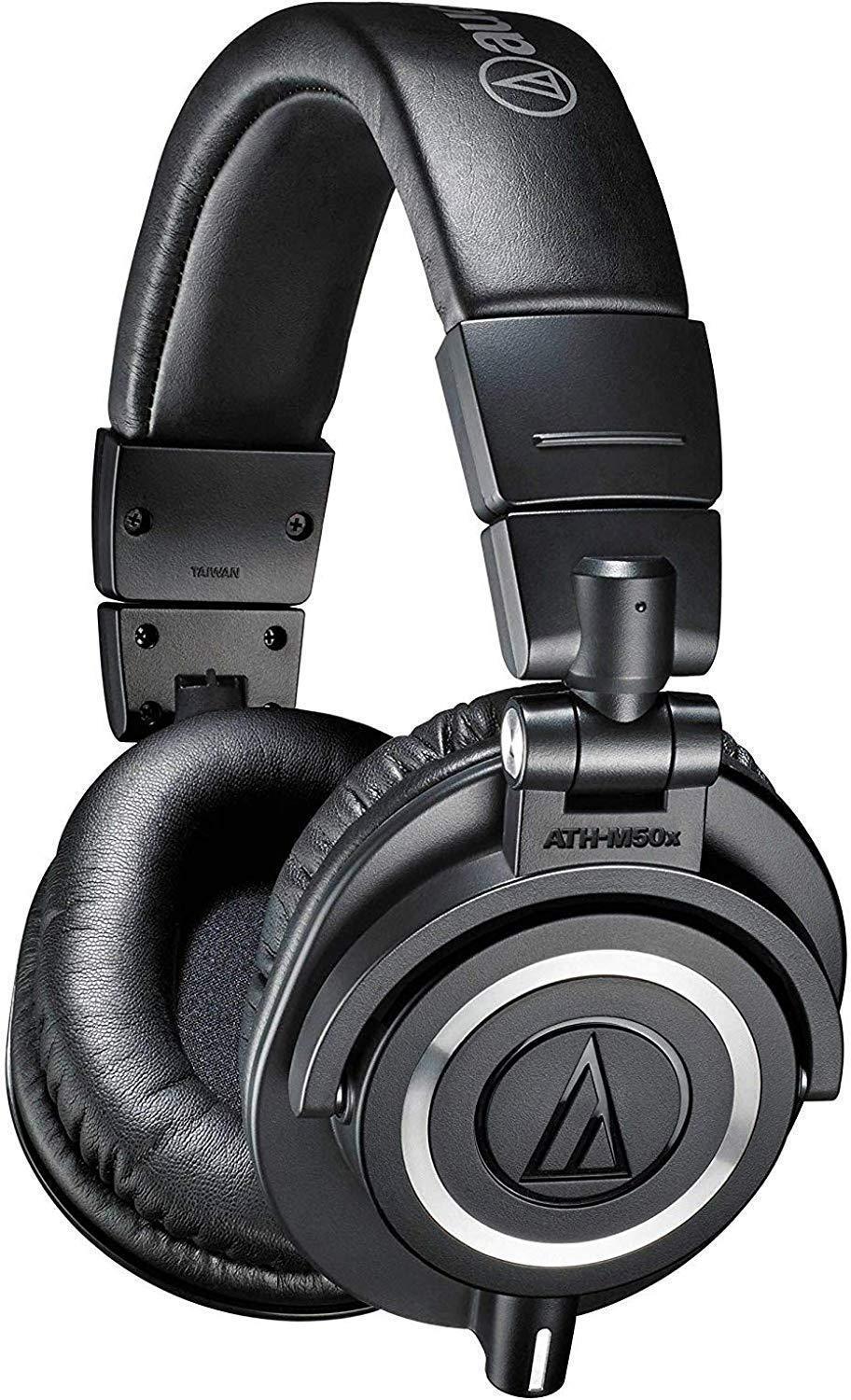 Features
Closed-Back headphones with an extended frequency range for an unparalleled audio experience.
Swiveling earcups that can individually be rotated by 90 degrees, which give you the iconic DJ look or, on a more practical note, for effective one-ear monitoring without any discomfort.
In-built sound isolation features mean these headphones are effective in loud and noisy environments as well, which is a definite improvement over noise-allowing open-back headphones.
Borrowed from the Audio-Technica ATH-R70x is the detachable cable feature. This allows greater customization of the headphones for maximum personal comfort or professional efficiency without any impact on performance.
Specifications
Closed-back dynamic headphones.
38 Ohm impedance.
15 Hz to 28 kHz frequency response.
CCAW voice coil.
45 mm driver size.
---
AKG K701 Open-Back Reference Headphones
Looks can be deceptive, which is pretty much the best way to describe the AKG K701 headphones. Looks like it's made out of heavy metal but is incredibly lightweight instead.
These seem like conventional open-back headphones but the use of multiple technological innovations means the headphones punches well above its weight and offers great value for money for professional users as well as for the quality-conscious music listener.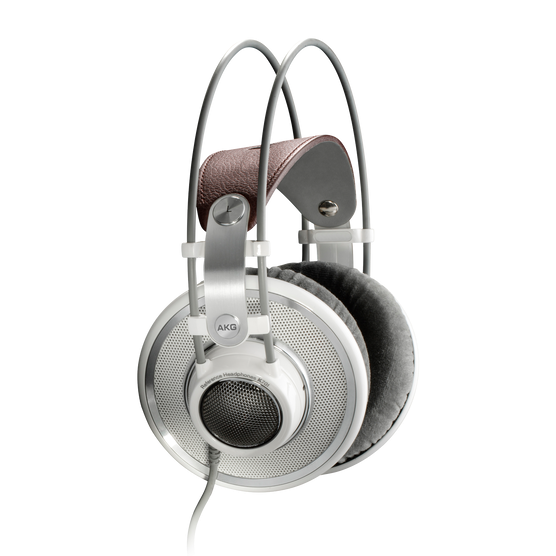 Features
Flat-wire voice coil technology for top-notch audio clarity and sound accuracy combined with a patented two-layer diaphragm for unparalleled bass response in the headphones.
Genuine leather headphones combined with self-adjusting metal-finish plastic body for a lightweight and comfortable experience and an eye-catching retro look.
3D foam and fine velour are very light on the ear, which leaves you free to enjoy the music without even realizing you are using headphones.
Full frequency-range headphones with an efficient combination of bass, mid and treble for efficient studio use irrespective of your choice of genre.
Specifications
Open-back headphones.
62 Ohm impedance.
10Hz to 39.8 kHz frequency response.
1/8″ / 3.5 mm plug with 1/4″ adapter.
45 mm driver size.
Sale
The Final Word on the Best Open Back Headphones for 2020
Choosing an open-ear headphone, especially for professional use, is an important decision. Consider all relevant factors like from size of the driver to connectivity options to compare different options. Of course, we have done our bit with the detailed review of five top open ear headphones in the market.
Was this post helpful?
Let us know if you liked the post. That's the only way we can improve.