A portable PA system is a terrific convenience that makes it possible to have better sound output wherever you are. Finding the best portable PA system for you can amp up your performance.
Musicians and performers, especially singers, use portable PA systems to amplify their voices when the sound system lacks a higher crown. And while amplifiers, speakers, and karaoke systems have their place, PAs often provide a better alternative in terms of advanced features and capability.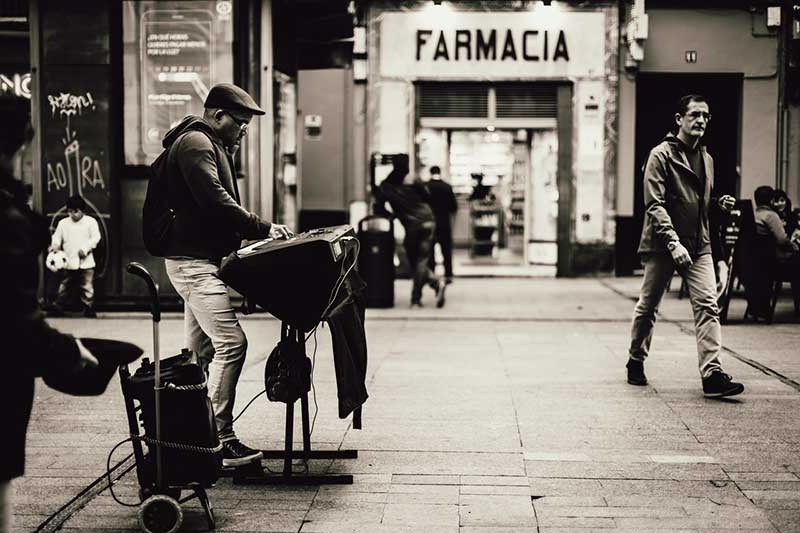 But how can you choose a sound PA system? This portable PA buyers guide will help you know what to look for to select the best portable PA system for you.
Factors to Consider When Choosing a Portable PA
Below are the primary factors to consider when choosing PA systems to take to events. You'll always want to choose a PA system that best suits your needs.
1. The Size of Your Audience and Location
The size of your audience impacts your decision heavily. If you have a large audience, it's best to get a PA with high power, whereas you can use almost any PA for a smaller audience. Also, the location, indoor or outdoor, should be taken into consideration. Outdoor events require a PA more powerful compared to indoor.
2. Portability
Depending on the events you intend to use your PA system on, you need a PA system whose portability matches the occasion. For example, if you're a tour guide, you need a PA system that is easy to carry around.
It should also be easy to set up and take down for quick transportation.
3. Accessories
A good PA system should have a wide variety of input options. These options include the choice to play audio from your music streaming service, through Bluetooth, or via USB/SD/TF cards. It should also allow you to use microphones (both wireless or cable) and a headset.
If you have multiple instruments, you may also want to find a PA that includes a head. This will allow you to input a variety of inputs. It will also give you the opportunity to customize each channel to your preferred settings.
Depending on the type of head you buy, you may be able to use functions such as equalizer, reverb, compression, or adjust low/mid/high ranges to your liking. This will help you get a crisp and clear sound out of your PA unit.
Best Portable PA Systems for 2022
If you're looking for a PA system to take to a wedding, party, gathering, or just to put on concerts in your backyard, you're sure to find a system that meets your needs below.
1. ION Audio Tailgater Plus
The ION Audio Tailgater features a powerful speaker system that has a 50-hour rechargeable battery. In terms of connectivity, it allows you to connect to other devices through Bluetooth or NFC, allowing you to play music straight from your phone.
It has a USB power bank that allows you to charge your phone. With the ION Audio Tailgater, you can access the radio, and it has 1/8″ auxiliary ports that allow you to connect a microphone or even your CD player. Although the device has no wheels, it has a wide connectivity range that enables you to move around without carrying the device.
Pros
Has a USB power bank that you can use to charge your phone, tablet, and more
Built-in rechargeable battery that runs for up to 50 hours straight
Quick and easy connectivity and pairing features
Cons
ION Audio Tailgater Plus
This Bluetooth speaker packs a punch – powerful robust woofer, bass boost control and wide...
Wireless Bluetooth connectivity – Seamlessly connect and send your music via NFC easy pair to...
Don't stop the music – On board FM radio with 10 presets all controlled with a radiant display;...
---
2. Denon Professional PA System
This system features a built-in battery that provides up to eight hours of non-stop usage. It also allows you to play music from almost any device through Bluetooth, your SD card, or USB. The PA system is equipped with two wireless UHF microphones that are easy to pair and set up through each channel's dedicated controls.
When it comes to portability, the Denon PA just outdid itself by creating a PA system similar to a suitcase because it has wheels and a handle that allows you to roll it around freely.
Pros
Comes with a handle and wheels for easy portability
Built with sturdy and solid construction that can withstand harsh handling
Two easy-to-connect microphones because of the dedicated controls per channel
Cons
Short battery lifespan of only eight hours
Denon Professional PA System
Professional PA, Anywhere - Self-contained mobile P.A. system engineered to satisfy the needs of...
Battery Powered - A built-in battery with a charge indicator provides up to 8 hours of pristine,...
Microphones Included - Dual integral wireless UHF microphones with dedicated controls per channel...
Conclusion
Whether it's a backyard party, a wedding, or an outdoor concert, any significant event could benefit from a quality portable PA. While you need to consider what size your audience is, how portable you need the PA to be, and what accessories you want, there are options for every event size and type! No doubt these best portable PA systems would be great options for you.
Was this post helpful?
Let us know if you liked the post. That's the only way we can improve.