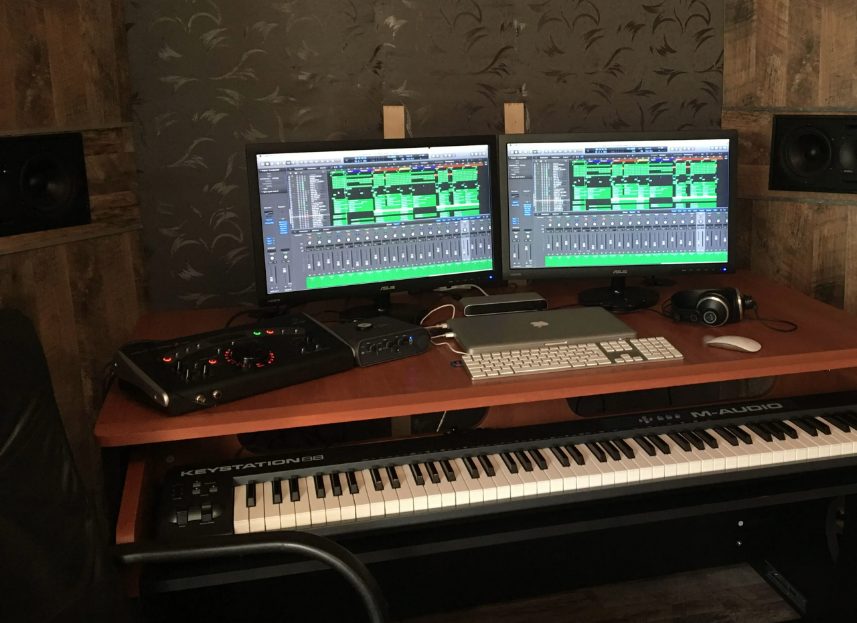 With such a wide range of audio interfaces available, it's normal to be suspicious when you're looking at the cheap end of the spectrum. Can you make great sounding productions with a cheap audio interface? What are you missing out on? Will a cheap audio interface sound bad compared to something more expensive? Which is the best cheap audio interface to get? The fact is, you can make pro-sounding productions with many of the cheap audio interfaces available today — but not all of them will serve you well depending on your specific production and workflow needs. Let's go over what you can expect from a cheap audio interface, and take a look at some superb options that offer big value for music producers and content creators on a budget.
Why is this Audio Interface So Cheap — Or Expensive?
To start with, whether an audio interface is cheap or expensive will always be subjective. For our purposes here, we'll set our budget at no more than $200. Now, consider that there's a lot going on in any audio interface: microphone preamps and other analog circuitry, A/D and D/A converters, clock circuits, headphone amplification, and so on. It would be easy — but incorrect — to assume that a cheap audio interface is always going to use inferior components compared to a more expensive audio interface. That's not always the case: most manufacturers design audio interfaces as a series of products, starting with a flagship multichannel audio interface and scaling down to smaller models to fit the needs of different types of users. In other words, a "cheap" audio interface is relatively cheap because is has considerably fewer components in it, but those components can be comparable to interfaces costing much more. Which brings us to what we really want to know…
Will a Cheap Audio Interface Sound Bad?
Do you need to spend thousands of dollars to get a great-sounding audio interface with pro-quality digital converters and microphone preamps? The short answer is no. While this may have been true in the early days of digital recording, the technology has advanced enough that even cheap audio interfaces can create pro-sounding productions. As long as you're looking to a manufacturer with a proven track record of making quality audio gear, even entry-level audio interfaces are quite capable of creating pro-quality content. While you can still spend thousands of dollars on an audio interface equipped with the cutting edge of digital conversion, clocking technology, mic preamplification, and advanced signal routing capabilities, none of that is actually a requirement for simply making great-sounding music or content. As you shop for a cheap audio interface, focus your attention on more important matters like whether it has the inputs and outputs you need, and don't worry too much about detailed audio specs.
Best Cheap Audio Interface for Music Producers: Sterling Audio Harmony H224
If you need an audio interface for music production, you'll want connectivity for microphones, line-level sources, and instruments alike. You'll also want balanced monitor outputs for connecting studio monitor speakers, and a headphone output for monitoring during recording. MIDI connectivity is a plus for connecting synthesizers, drum machines, and other MIDI-capable music gear.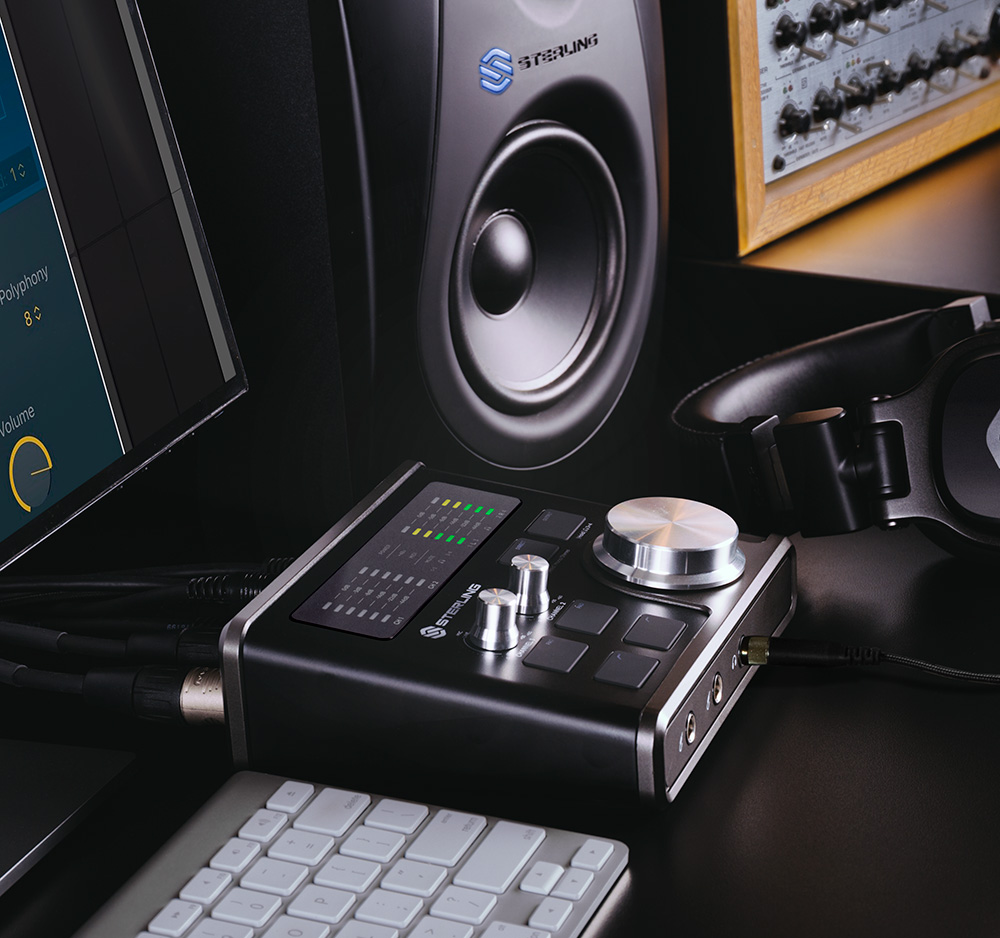 For the aspiring music producer on a budget, it's hard to beat the value in the Sterling Audio Harmony H224 USB audio interface. With dual mic/line inputs with Class A discrete preamplifiers, direct instrument inputs, four balanced line outs, and MIDI in and out, the Harmony H224 packs a lot of functionality in a compact desktop format. It's ideal for small project studios, and thanks to its support for USB bus power, the Harmony H224 is a smart choice for mobile recording projects too.
Sterling Audio Harmony 224:
• Pro-level sound quality with Class A discrete electronics and premium converters
• Micro-console form factor puts the most necessary functions right at your fingertips
• Dual microphone preamps plus two instrument inputs
• Four balanced outputs for flexible connectivity options
• MIDI In and Out are ready to integrate hardware synthesizers, drum machines, controllers, and other MIDI-capable gear
Best Cheap Audio Interface for Solo Singer/Songwriters: TASCAM US-1X2HR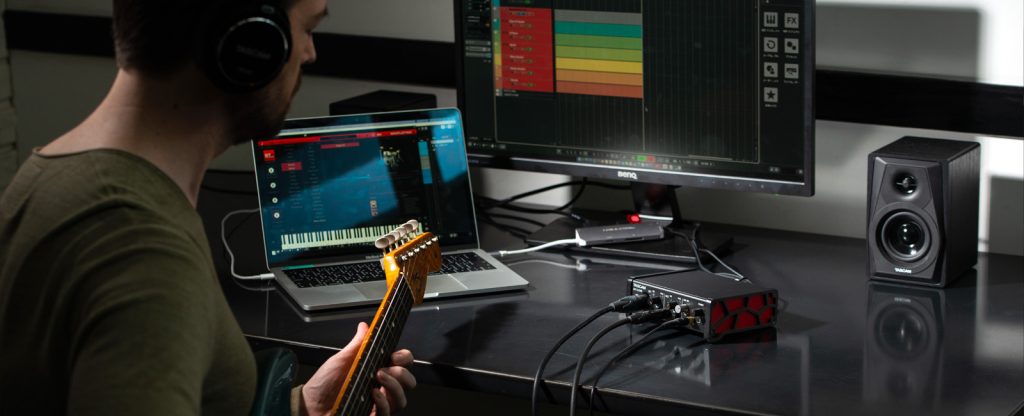 For solo singer/songwriters that want to record vocals and instruments simultaneously, you don't necessarily need a lot of connectivity. You do want the option to use condenser microphones to record with, so phantom power is a must-have feature. And you'll definitely need a headphone output with plenty of volume, to monitor yourself while recording.
The TASCAM US-1X2HR USB audio interface offers solo musicians the ability to record a vocal mic and an instrument simultaneously, in a rugged and compact format that's suitable for home studio and mobile recording applications alike. In addition to its mic- and instrument-level inputs, you can also select a stereo pair of line-level inputs for keyboards and other electronic instruments. Complete with high-quality headphone monitoring, the US-1X2HR is an amazingly efficient recording solution at a very low price.
TASCAM US-1X2HR:
• Streamlined solution for singer/songwriters, with one Ultra-HDDA mic preamp plus an instrument/line input
• Zero-latency direct monitoring is easily accessible right from the front panel
• Compact and rugged design plus USB bus power makes it a great portable solution
• Includes a comprehensive bundle of free software, including DAW software and advanced vocal processing tools
Best Cheap Audio Interface for Content Creators
Whether you're vlogging, live streaming, or podcasting, choosing the right audio interface will have a big impact on your content creation workflow. Streamers will need some type of loopback functionality, allowing you to mix computer audio with your microphone and return the mix to your streaming software. You'll definitely need a quality mic preamp, with enough gain to use a good dynamic broadcast microphone. Ease of use is important, as you have dozens of other things to keep track of throughout your production. And little details like an easily-accessible mute button can have huge benefits for your workflow.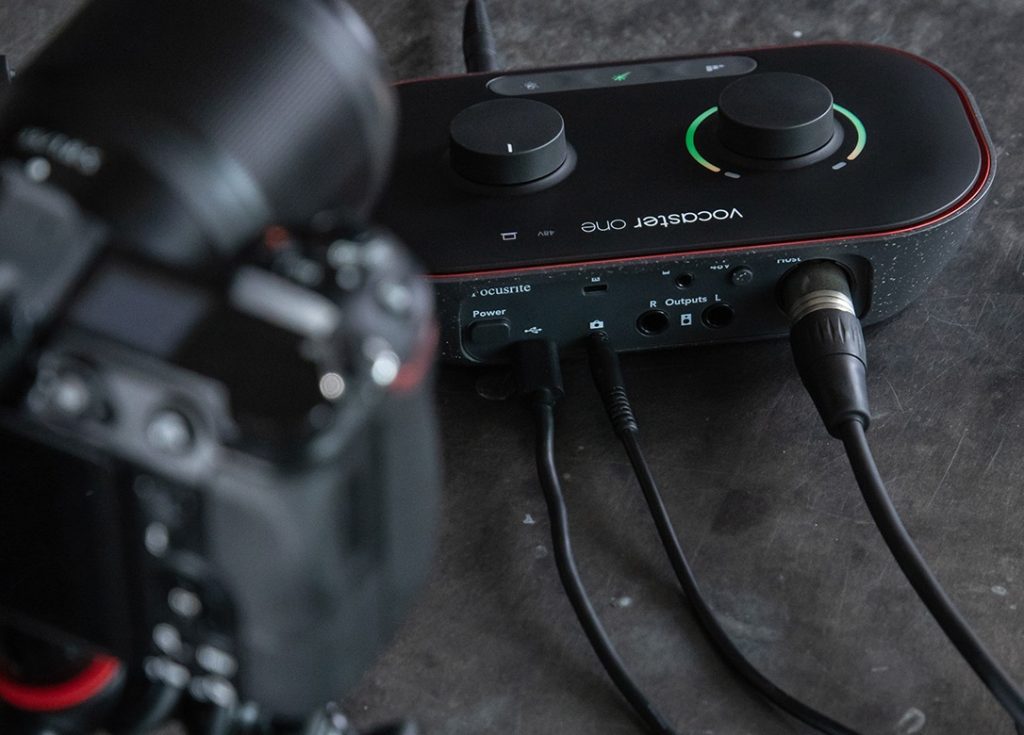 Designed specifically for content creators, the Focusrite Vocaster One Podcasting Interface stands out in its class for numerous reasons. Two sets of stereo loopback mixes make it easy to stream pre-recorded segments like intros and break routines. Its onboard mic preamp offers plenty of gain for use with low-output dynamic broadcast microphones like the Shure SM7b, allowing you to record crisp and clear dialog without an in-line mic booster.
You can bring in guests over the phone with a single TRRS cable, send audio to your DSLR with a dedicated camera output, select from four sound-enhancing vocal processing presets, and more. There's even a convenient mute switch right on the front panel to prevent coughs and sneezes from interrupting your production.
Focusrite Vocaster One Podcasting Interface:
• Designed specifically for the needs of vloggers, live streamers, podcasters, and other content creators
• Auto Gain sets the optimal microphone level at the push of a button for faster setup
• Enhance function offers four vocal processing presets to put the final polish on your sound
• Two sets of stereo loopback make it easy to stream pre-recorded content like intros and break routines
• High-quality Focusrite mic preamp with over 70dB of gain helps low-output broadcast microphones sound their best, no need for a mic booster
• Mute button on front panel helps you prevent coughs and sneezes from intruding on your content
Best Cheap Audio Interface for Guitarists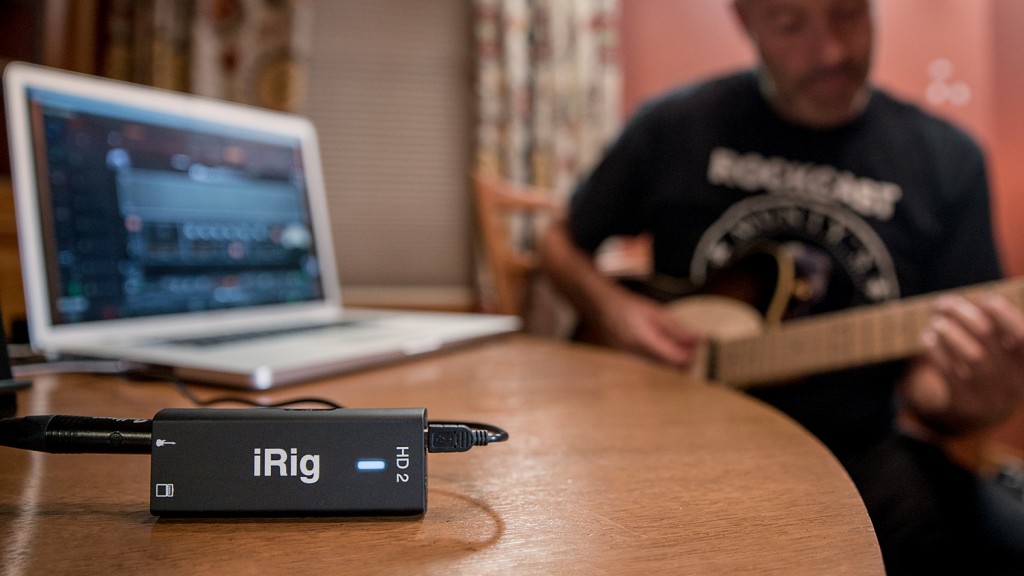 While the interfaces above for music producers and singer/songwriters would work well for a solo guitarist too, you may prefer an even simpler solution. If all you want to do is plug in your electric guitar, play with an array of virtual amplifier and effects, and record your music to your DAW software, you'll be impressed with the IK Multimedia iRig HD 2 Guitar Interface. It's amazingly compact and portable, and ready to connect to your Mac, PC, iOS, or Android device. An FX/Thru connection allows you to send your processed signal back to a real amplifier, or send your dry signal to a tuner. And the iRig HD 2 Guitar Interface includes free versions of TONEX SE and AmpliTube 5 SE amp and effects modeling software, giving you access to a huge range of tones to explore.
IK Multimedia iRig HD 2 Guitar Interface:
• Amazingly compact and portable guitar audio interface for Mac, PC, iOS, and Android
• Simple solution for practicing your riffs and recording song ideas anywhere
• 1/4-inch FX output can send your processed guitar tone back to a real amplifier
• Switch the output to Thru mode to send your dry signal to a tuner or other device
• Includes free software including AmpliTube 5 SE, for a vast range of amp and effects models to explore
Making the Most of a Cheap Audio Interface
While any of the audio interfaces mentioned above are capable of pro-quality audio recordings, there are some easy things you can do to maximize your sonic success with any cheap audio interface. If you're recording with a microphone, the best thing you can do is invest in some basic acoustic treatment. Unless your recording space has been acoustically designed, it's going to have some resonances and frequency nulls that will have a big impact on the quality of your recordings, and unwanted "room character" is not something you can fix later in production.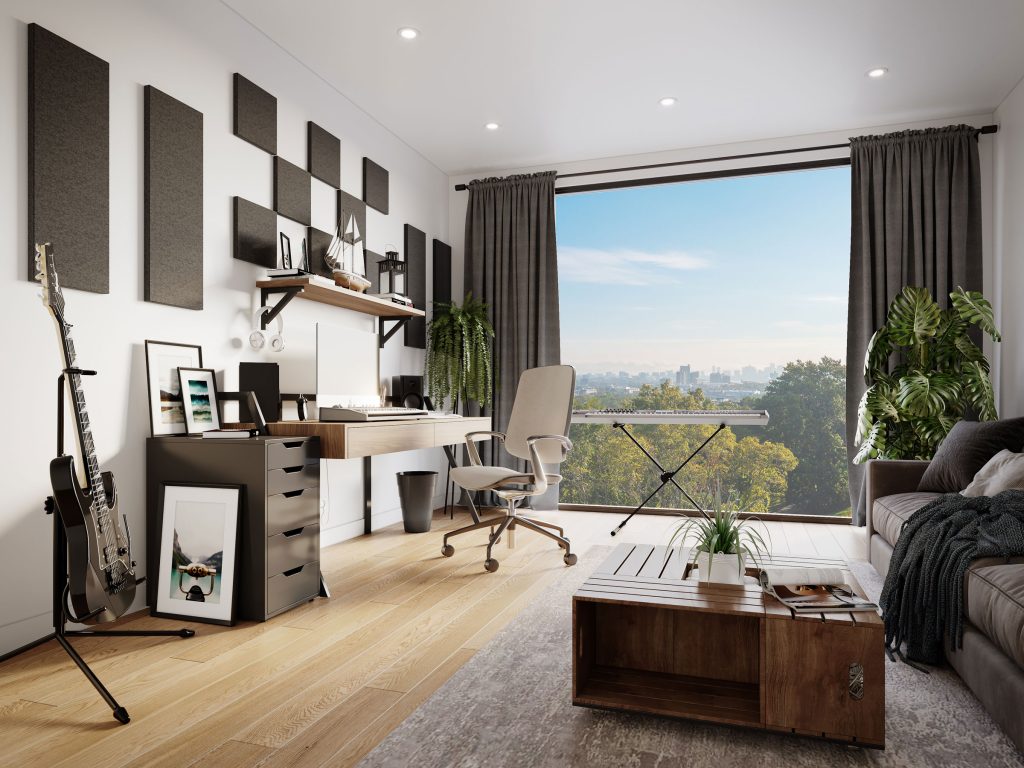 A basic acoustic treatment kit like the Primacoustic London 8 Room Kit will make a noticeable improvement in any small recording space. By controlling excessive reflections that can cause comb filtering in your recordings, and absorbing some of the sonic energy that would excite resonant frequencies, you'll be working with superior audio recordings when you reach the mixing or post-production stage.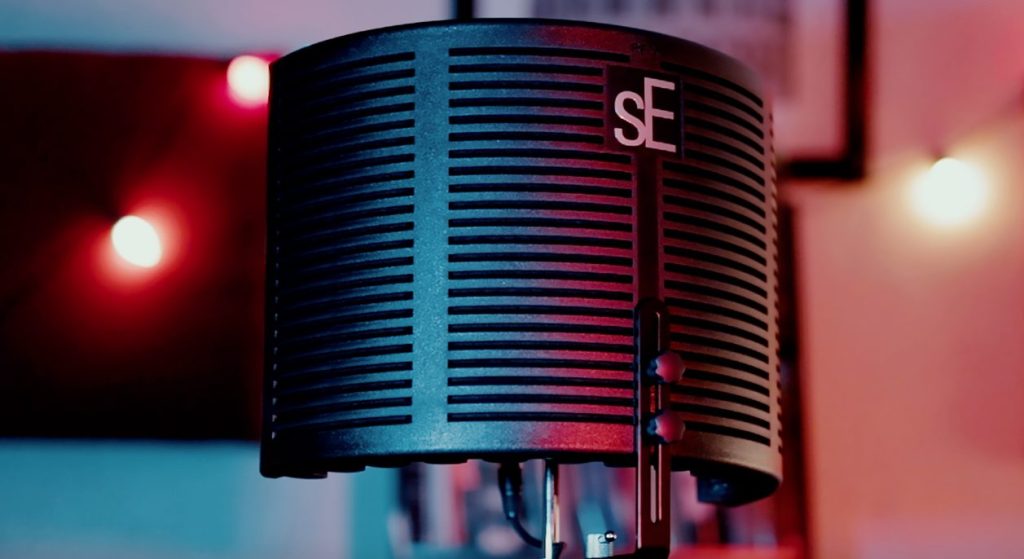 You can still reap the benefits of acoustic treatment if you're setting up in an untreated room, or if treating your room isn't a practical option. A portable acoustic filter like the sE Electronics Reflexion Filter X attaches to any mic stand, and greatly reduces room sound in your recordings. Positioned behind the microphone, the Reflexion Filter X absorbs a lot of sonic energy that would otherwise have made it out into your room, and also absorbs reflections that would have made their way back into the microphone.
The important thing to remember is that the space you record in will have a big impact on your recording quality, and it's not something you can correct at a later stage. Acoustic treatment is one of the best ways to improve the sound of your recordings, and should be considered a must-have if you're serious about creating content or producing music.
A Cheap Audio Interface Can Make Pro-Quality Productions
As long as you have a clear idea of what and how you want to record, and you anticipate what kind of needs you'll have in your workflow, you can make an informed decision and get a cheap audio interface that will serve you well. Hopefully this article has helped you narrow down what your true needs are, and highlighted some affordable solutions that can enhance your creative process. So take stock of what your production needs are, check out the links above, and start producing pro-quality content and music!
Check out our informative articles:
Recording Audio For Video
How to Use Reverb on Vocals — 10 Secrets to Sound Better
Was this post helpful?
Let us know if you liked the post. That's the only way we can improve.