Ask any guitarist which is the best looper pedal to get, many will answer "just get a Ditto." But, uh, which one? The original Ditto looper was a huge hit with guitarists, and today there are lots of variations on this popular guitar looper pedal to choose from. Different looper pedals cater to different needs, so how do you choose the best Ditto looper pedal that helps you achieve all of your musical goals? Whether you're looking to play over your own chord progressions for fun, exploring new songwriting ideas, or performing live looping on stage, we've put together this list to help you find the best Ditto looper pedal for you.
Best Ditto Looper Pedal for Practice and Songwriting: Ditto+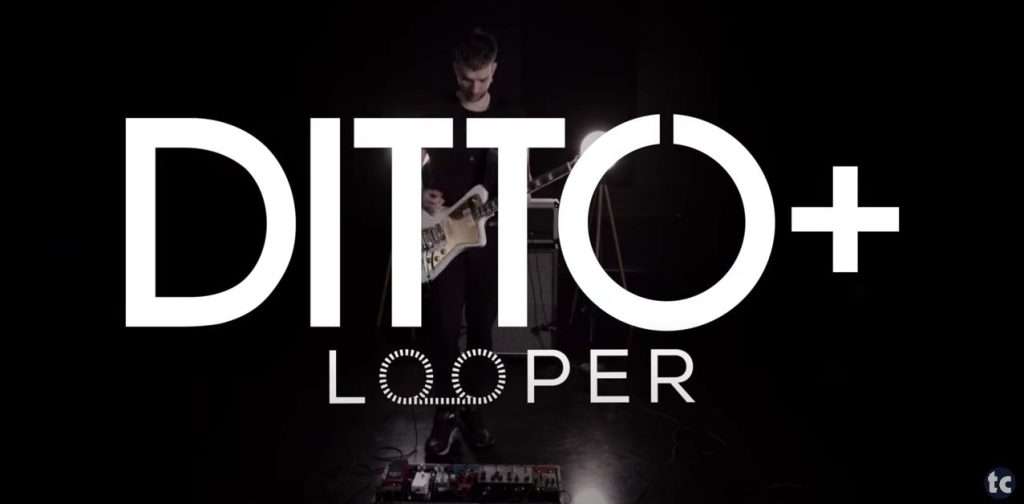 Simple, compact, no-nonsense looping
If you want to have fun playing over your own chord progressions with a looper, or use it to experiment with new songwriting ideas, you don't need a lot out of your looper pedal. The Ditto+ is the perfect simple, compact looper for fun and creative inspiration.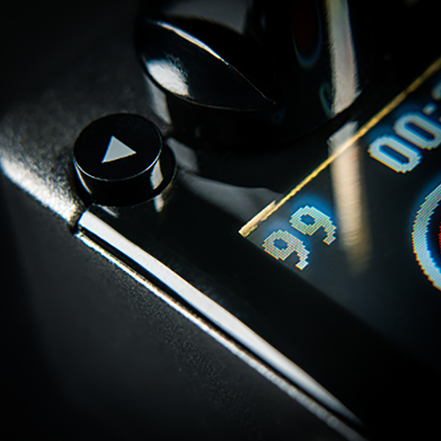 You can save up to 99 loops for later recall, and its innovative dynamic looping allows you to layer longer loops over a short loop — perfect for taking a short idea and turning it into a full song. You can even import audio files from your computer via USB, making Ditto+ a smart solution for playing over backing tracks.
Simple, compact looper pedal with single-footswitch operation
Record and save up to 99 unique loops for later recall
Import backing tracks from your computer via USB to play over
Dynamic looping allows you to layer longer loops over shorter loops
Color display keeps you on track by showing your position within the loop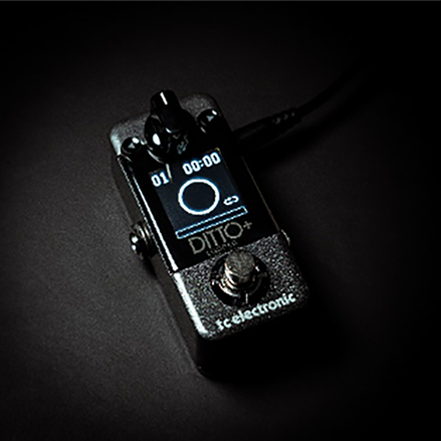 Best Ditto Looper Pedal for Live Looping Performance: Ditto X4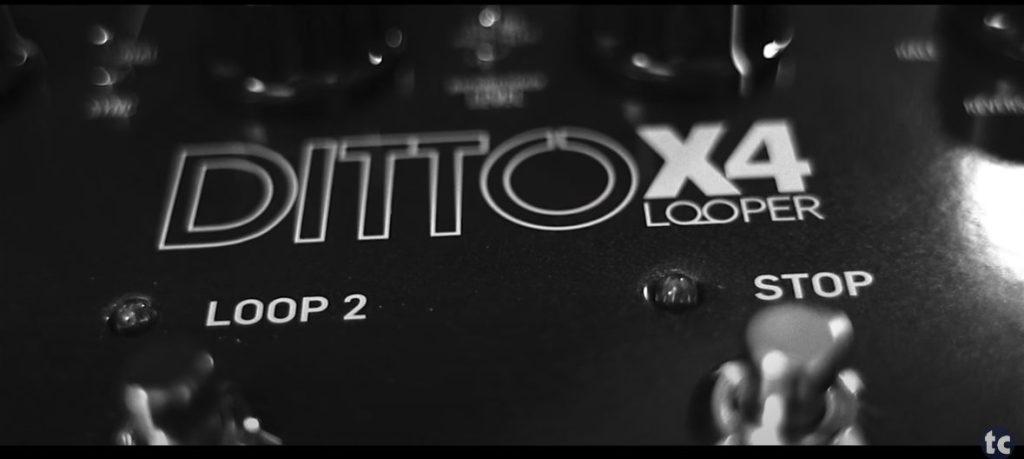 Dual looping and built-in loop effects for big creative potential
The Ditto X4 allows you to toggle two independent loops with dedicated footswitches, perfect for deeply-layered compositions or verse/chorus arrangements, and that's just the start. A decay control allows you to make loops fade away instead of ending abruptly. And a range of loop effects give you even more creative potential to reverse loops, trigger them as one-shot phrases, create a tape stop effect, and more. In other words, if you want to make looping a big part of your live performances, the Ditto X4 is the best Ditto looper pedal for you.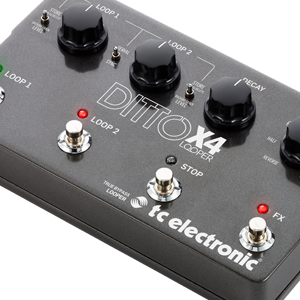 Capture two separate loops and toggle them independently
Records up to five minutes of playing, with unlimited overdubs
Sync and Serial loop modes offer big creative potential for live performance
Loop effects give you new ways to manipulate looped phrases
Decay control allows loops to fade over time instead of stopping completely
Best Ditto Looper Pedal for Syncing with MIDI: Ditto X4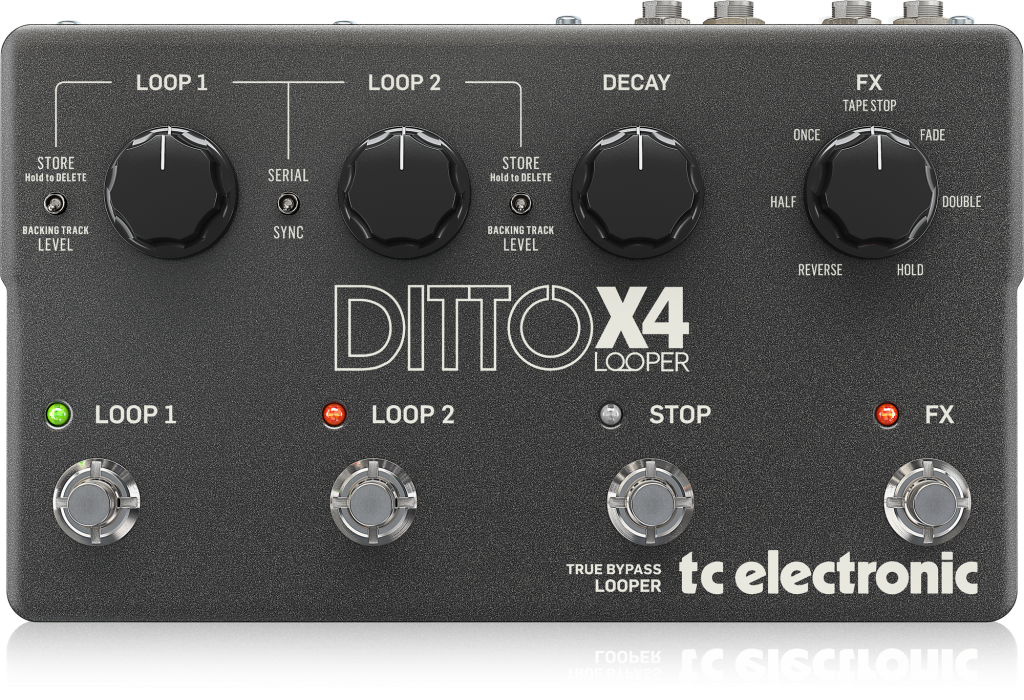 Sync your guitar loops with your drum machine or sequencer
If you make music with a MIDI-based rig, the Ditto X4 looper pedal is equipped with MIDI so you can sync your guitar loops with your electronic music gear. If you've ever tried to synchronize a looper pedal to a drum loop without MIDI, you know that it simply won't work and the timing will quickly drift. With the Ditto X4 locked to the tempo of your drum machine or sequencer via MIDI, you can create live guitar loops that play in perfect sync. If you create your music with drum machines, sequencers and synths, and you want a high-quality looper pedal that's ready to sync with the rest of your gear, the Ditto X4 is the best Ditto looper pedal for you.
MIDI input allows you to sync your loops to a drum machine or sequencer
The best way to integrate live guitar looping with an electronic-based music performance rig
Single-footswitch control over stop, start, and loop record
Premium 24-bit signal path is great for bass, synths, and other sound sources besides guitar
Brings the freedom of live looping to the strict tempo-based environment of a MIDI rig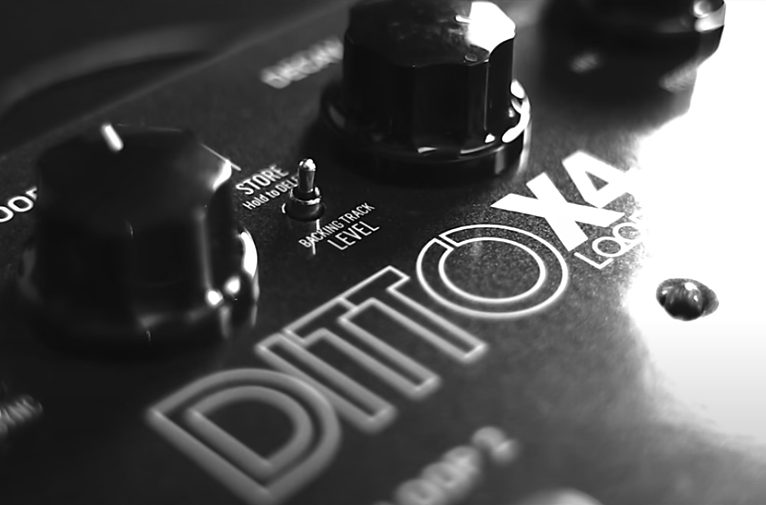 Best Ditto Looper Pedal for Live Jamming with a Band: Ditto Jam X2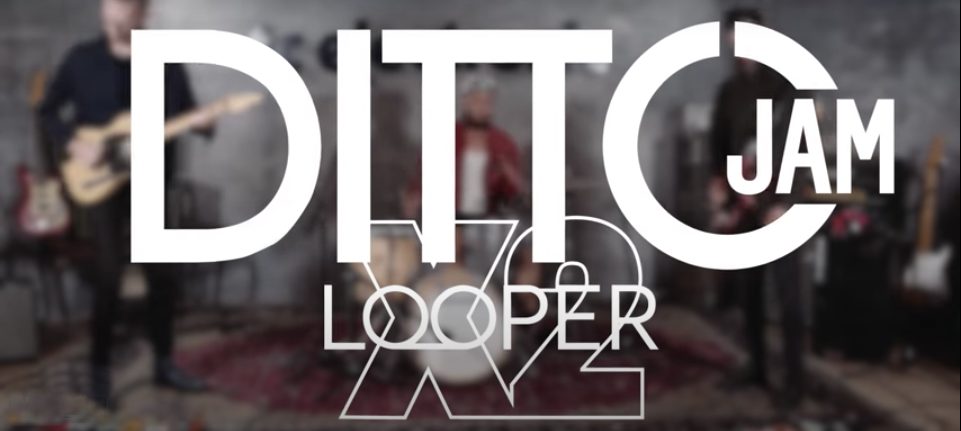 Syncs to your band for freeform loop jams
If you've ever tried to use a looper pedal with your band, you know that it can be challenging for everyone to follow the loop timing — especially the drummer, as they're used to setting the tempo.
The Ditto Jam X2 is unique among looper pedals with its built-in microphones, which listen to your band's timing and keep your loops in sync accordingly. That means you're free to experiment with loops while they stay in perfect sync with your band, and without getting dirty looks from the drummer.
If you've been looking for the best way to bring live looping into your band performances, the Ditto Jam X2 is the best looper pedal for you.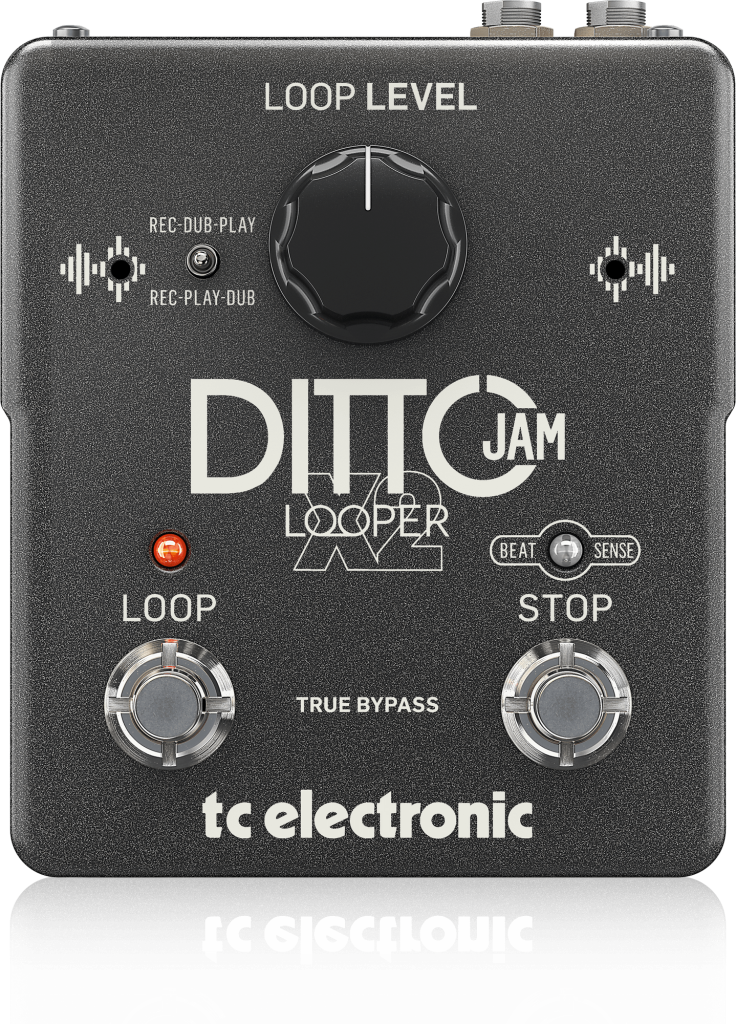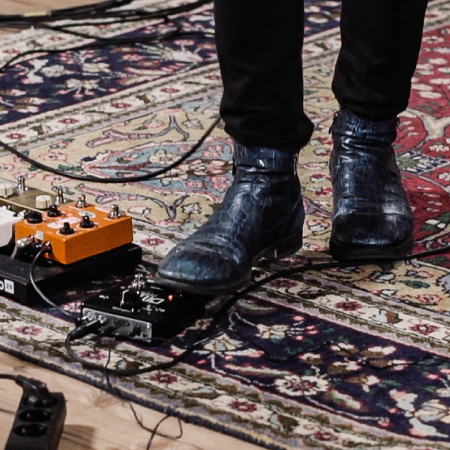 Built-in microphones keep your loops synced with your drummer
Includes external microphone to attach to hand percussion
Tap Tempo makes it easy to control loop tempo when you're not playing with a drummer
BeatSense technology shrinks or expands your loop to fit any tempo
Two different playback/overdub modes to suit your performance preferences
Best Ditto Looper Pedal for Stereo Rigs: Ditto Stereo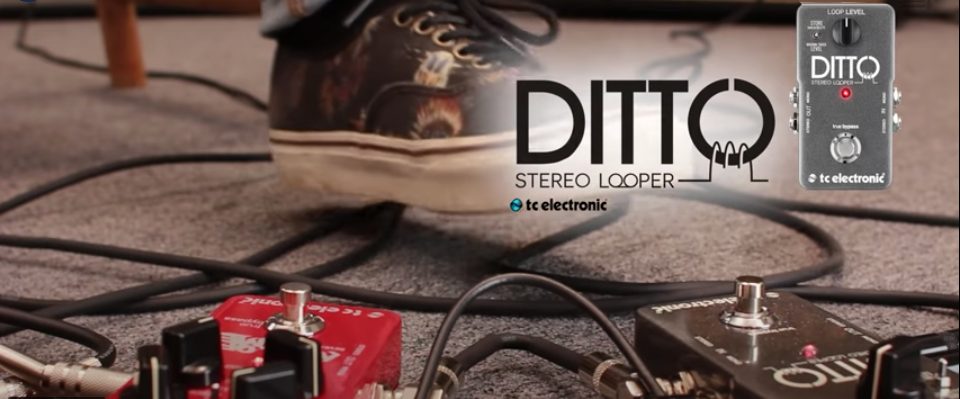 24-bit stereo signal path for lush, dimensional looping
If you've carefully crafted your guitar tones with stereo delays, modulation, reverb or other effects, you don't want to take all of the sonic interest out of your tone by running into a mono looper pedal. The Ditto Stereo looper pedal backs a premium 24-bit stereo signal path that treats your tone with integrity, and preserves the full stereo width of your guitar sound. Whether you play with a dual-amplifier setup, or want to record the stereo outputs directly into your DAW, the Ditto Stereo pedal is tailor-made to bring you a superior looping experience with a true stereo signal path. If stereo effects pedals are in your signal path, the Ditto Stereo is the best Ditto looper pedal for you.
True stereo signal path with 24-bit audio quality
Preserves the full dimensionality and detail of your stereo effects pedals
Perfect for use with a dual-amplifier or wet/dry/wet amp configuration
Can also operate as a dual-mono looper, allowing two guitar/amp rigs to share the same pedal
USB connection allows you to transfer audio files between your computer and the pedal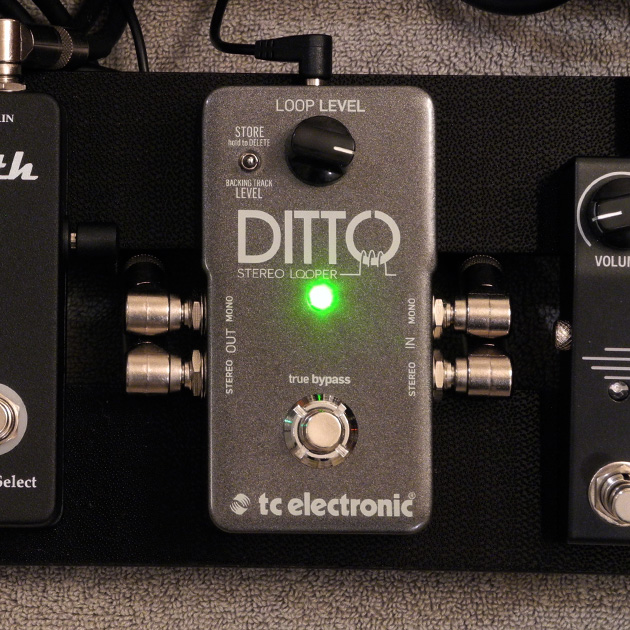 Which is the Best Ditto Looper Pedal for You?
Hopefully we've helped you de-mystify the different Ditto looper pedals available to find the one that's best for you. You can't really go wrong with any of them — the Ditto series of loopers has always been known for outstanding audio quality, rugged durability, and simple operation. But when you choose the one that's made specifically for what you're trying to accomplish, it will feel like you have a custom looping solution that's tailored to you. So grab the best Ditto looper pedal for your musical style, start capturing some loops, and enjoy the boundless musical freedom only a looper pedal can provide!
Check out these other great articles:
HOW FILTHY CAN A DISTORTION PEDAL GET? MEET THE GAMMA HADES METAL DISTORTION PEDAL
ENHANCING YOUR GUITAR RIG WITH A PEDALBOARD AMP
CAN YOU MAKE GREAT SOUNDING PRODUCTIONS WITH A CHEAP AUDIO INTERFACE?
Was this post helpful?
Let us know if you liked the post. That's the only way we can improve.